Post by Admin on Apr 27, 2021 3:14:46 GMT -5
LIVE FROM THE SILVER STATE BALLROOM
at the historic ELDORADO CASINO in RENO, NV
MAY 1, 2021
EXT. ELDORADO CASINO ROOFTOP -- CONTINUOUS
The camera fades into the Reno skyline. The camera pans, until suddenly the view is obstructed by none other than the figure of MATTHEW KNOX kneeling on the edge of the roof, staring out at the miles of light pollution.
MATT KNOX
I guess I'm checking all the boxes of the brooding bastard stereotypes, aren't i?
He shifts to a seated position, dangling his legs over the edge as the camera pans to focus on his profile. The wind blows his hair asunder, he takes a deep breath before releasing it back to the rest of the wind and speaking.
MATT KNOX
Nothing is forever. Careers, feuds...monsters. Everything has an expiration date. My expiration date with the Supreme Machine? That's at SOLSTICE, one way or the other. Win or lose, he will pay for all he has done to me, to my friends...my family.
A pause, and a frown forms on his face, he shakes his head dejectedly, before puncturing the air with a pointed finger.
MATT KNOX
But he's the last...the very last of these fruitless wars. These battles where all I win is pride... if I'm lucky. I'm 39 years old, in 90 days? I'm 40. I'm a year into a comeback and approaching the downslope of my career. So...no more. Going forward, it's all about one goal. The same goal as everyone else here. That Uprising Championship. If I can be so bold in making my case...
Knox stands in one fluid motion, his arms remain dangling at his side. Fingers twitching, curling into fists, then relaxing just to twitch some more.
MATT KNOX
The chamber...the chamber at SOLSTICE. I should be in it. I have never been pinned in UPRISING, outside of some bullshit match where one fuck who quit hit me a chair and draped the other fuck who quit over me...and pay attention, SuZy. Go back, to CORONATION. On the night where you played with Missing-In-Action Marou. Look what I did to that man who got in my way...in fact, maybe everyone should take that trip down memory lane.
He begins to pace the roof, his movements deft and fluid but his body language angry, muscles wound up and ready to spring.
MATT KNOX
Luther Thunder, Don Tirri, Sativa Nevaeh...The ones we KNOW are in the chamber. I like one of you, one of you I respect, and the third...well...I respect the accolades and the history? But for a stoner, you are an angry, cruel person...and forgive me, LEGION. You are, of course, in there as well. And no doubt the odds-on favorite. And tonight, I show the world that THAT is only because...I've been kept away.
He stops his pacing, turning to face the camera and paying it a wry smirk.
MATT KNOX
Lesser men, like Chris Mosh, would take this time to blame management. It's all a conspiracy to keep me down, and protect their champions...but no. I'm no fool, much as I play at being one. The only obstacle between me and the gold? Is my own mouth. Hell, I'd be one half of the Uprising Tag Champions if it weren't for me prodding that "monster".
A chuckle is lost to the desert wind.
MATT KNOX
But, in closing. Enjoy this time. Enjoy the world you've created, the petty feuds and the safe and comfortable field you fight in now...because after Solstice, as the months begin to lurch toward the cold once more? You will feel me, as that cold crawls up your spine. That unease, and the sense that you're being watched when you know you're alone? Whoever comes out of that chamber with the belt over their shoulder...friend, or foe? You're my next target.
Knox leans into the camera, and begins to whisper harshly.
MATT KNOX
I am RAZE...I am RUIN. I AM THE RAVEN and I--
A sound is heard in the distance. It is a can of soda hitting the roof and rolling off to the side. A voice can be heard muttering G-rated equivalents of curse words in the background. The Avenger continues to climb up the fire escape and tosses camping gear up onto the roof, before peeking over the side.
THE AVENGER
Finally, a new place to...
He glances over and sees Knox in mid-promo fervor.
THE AVENGER
Oh. I um...I didn't know this roof was taken.
Matt Knox looks over his shoulder, along with the camera. He stays still for a beat or two, before a genuine smile spreads over his previously intense and focused face.
MATT KNOX
We're saved.
CUT TO:
EXT. PARKING LOT -- CONTINUOUS
The sound of motorcycle engines is loud before TAMIKA STRADER and MAD MAX ride into view upon a pair of Harley Davidsons. Tamika is on her Sportster that Meghan bought her when they formed their infamous group thirteen years ago. The top of the midnight purple gas tank is emblazoned with the cow skull from the COWGIRLS FROM HELL logo. Max is riding the late Scott Nash Strader's Heritage Softtail that is all chromed out, the metallic black tank showing the words "support your local Bandidos" airbrushed onto the side of it. The women park their bikes and begin to make their way inside the casino through the employee entrance.
MAD MAX
Do you think she can get some aide mexicaine?
TAMIKA STRADER
Oh, for sure! I gave her a thousand bucks. She should be able to get a few!
MAD MAX
Think this'll work?
TAMIKA STRADER
Oh, for shizzle me wizzle! The Cow-gods are on our side!
Max raises her eyebrow and shrugs.
MAD MAX
Peu importe ce que tu dis, Tamika.
TAMIKA STRADER
Yep, whatever I say. Don't worry, Max; I learned a lot from Meghan. Now let's go make some damn noise!
And we head back to ringside for the first match of the evening.
CUT TO:
INT. RINGSIDE -- CONTINUOUS
"DA DAMSEL IN DAT DRESS" AZURINE VEBBINS arrives at the Silver State Ballroom sporting a rainbow lei, light blue lantern sleeve dress, and matching ballet flats. Tonight marks Night Two of her "Last Burst to Dirty First" Tour. She's sporadically promoted her debut dance for UPRISING's tenth episode of REVOLUTION on social media, but clearly wants to share some additional sentiments about her opponent: The Avenger. As she appears at the top of the ramp, the crowd erupts.
AZURINE VEBBINS
Hopeful hailin's, chanters! Tonight will be my last debut dance as a dirty-year-old. Dat's why it's a pivotal performance on my "Last Burst to Dirty First" Tour. Can I compete completely clean against a fellow first-timer in Da Avenger? Will our superpowered shuffle shatter space, time, and convoluted continuities? Should I offer him a chance to get "lei'd" after kryptonite crackin' his jaw wid my Pearly Gatekeeper? Did I purposely wear dis dress since it symbolizes "hope" on da emotional spectrum? Da answers to at least dree of dese questions is yes. Happy May, Lei, Chocolate Parfait, Bombshells, Fitness, Scrapbook, Homebrew, and Mod-der Goose Day to you, too.
Vebbins smiles before pirouetting towards the entrance ramp as fans commence dueling chants of "Shush My Tush" and "Shush Your Tush".
CUT TO:
INT. THE SILVER STATE BALLROOM -- THE RING

FAN FAVORITE DOUBLE DEBUT!!
THE AVENGER vs AZURINE VEBBINS
The match begins with the Avenger offering a friendly handshake, a goofy smile, and a thumbs up! Azurine laughs out loud at the display, but accepts the handshake to the thunderous approval of the audience. The two then go for a neck and collar lockup that Azzy quickly transitions to a side headlock, trying to take Avenger down to the mat – no dice! He plants his feet and manages to slip her grasp, snatching her in a wristlock and torquing her down to one knee! But Azurine rolls through it, going to give Avenger an armdrag for his trouble! Avenger rolls through and pops up in a fighter's stance, before grinning and clapping for his opponent!
They go for another lockup but Azzy dips low with a dropkick that brings Vengy down to one knee! She then pops up and nails him with a discus elbow, followed by an enziguri and the Hero is down!! Azzy is quick to take advantage and heads for the top rope, nailing a flawless moonsault! She hooks the leg, looking to end it early!
ONE!
Avenger kicks out! Heroically! Azzy drags him up but Vengy fights back! He nails a right hand and arm drag! Azurine pops up, he nails another arm drag! She's up! Another! She's up! She fakes a charge, Vengy arm drags the air!! He gets up, looking confused, and turns around as Azzy Vebbins sends a kick into his midsection...PEARLY GATEKEEPER!! SHE GOES FOR THE PIN, BOTH LEGS HOOKED!!!
ONE!
TWO!
THREE!
WINNER (VIA PINFALL): AZURINE VEBBINS
The moment the bell rings, Vebbins pops to her feet and heads over to the corner, picking up that brightly-colored lei that's still hanging from the top turnbuckle. The Avenger is just sitting up as she crosses back over to him, kneeling down and placing the wreath of flowers around his neck. He stares at her, both confused and possibly smitten as she stands to have her hand raised in victory as the crowd pops for her first UPRISING win.
CUT TO:
INT. BACKSTAGE -- CONTINUOUS

Backstage we find Jack Owyns sitting on a steel chair. Hoodie up; sunglasses on; arms crossed across his chest, with his feet propped up on another steel chair. At first glance, it may look like Jack's taking a snooze, you know. Not much movement. But, there is also the chance that Jack is just in the zone, mentally preparing for his upcoming match against Tyson Deuce.
In walks SUPLEX STEVE. He's like one of those dudes; that has his own podcast and is a freelance wrestling journalist. You know the type, wearing that nice grey ironed blazer jacket that says I'm somebody important, but you see the vintage old-school wrestling t-shirt underneath when you look close enough. Those aren't dress pants; those are sweat pants and more than likely on the Dorito and mountain dew diet. Excellent, dude thought.
Suplex Steve approaches Jack Owyns; phone out, ready to record. But, Steve runs into an obstacle and that obstacle being Jack's manager ODDBALL who walks into the scene with his hands up.
ODDBALL
Woah! Back up, back up. You didn't get the memo. Jack doesn't do...Interviews. He doesn't talk to the press. Nope, nope.
SUPLEX STEVE
And you are?
Oddball stumbles backward, hand to his chest. Completely flabbergasted.
ODDBALL
I'm Oddball. I'm Jack's manager.
SUPLEX STEVE
Oh. Sweet, so then you can speak for Jack then. Answer a few questions for him?
Oddball looks back over his shoulder to where Jack lays. Then slowly, very dramatically, looks back to Suplex Steve. Smile growing wider and wider by the second. Oddball loves to talk; loves to be center stage.
ODDBALL

Yes.
SUPLEX STEVE
Great. Are you or Jack worried about ring rust? Jack's conditioning? His opponent tonight, Tyson Deuce, is known for his excellent conditioning. Working with Hayden Von Hoss has put Tyson on the right path here in Uprising, who has yet to find defeat inside the ring.
ODDBALL
Ah. Good question. Very good question, and to answer your rather great question...No.
Oddball smiles. Obviously content with that answer.
SUPLEX STEVE
No what? Could you elaborate?
ODDBALL
Elaborate. E-lab-o-rate. Elaborate.
SUPLEX STEVE
It means, like, can you expand on that answer; why aren't you worried about either ring rust or Jack's overall condition?
ODDBALL

Oh. Oh! I can do that, well, let's see uh-
JACK OWYNS
-Cuz it's none of your fuckin' business lard-ass.
Jack, who was definitely not sleeping, has moved from the rather uncomfortable spot and now towers over the relatively short, pudgy Suplex Steve. Jack shoves Suplex Steve out of his way.
JACK OWYNS

It's nobody's business.
SUPLEX STEVE
What about that tweet you sent earlier? Care to elaborate on that?
Oddball walks up to Suplex Steve. Smile gone, with his chest out. Trying to look all intimating and shit.
ODDBALL
Like he said. It's. None. Of your business.
Oddball smiles, dropping the tough guy act. He kisses Suplex Steve on the cheek - I tell ya, he saw Gordon Ramsay do it one time on the TV and now thinks, that's how you say goodbye to people. Oddball flashes the "call me" hand gesture and runs off after Jack. He really does have many loose screws up there.
The scene ends with a very confused-looking Suplex Steve before the view cuts away to another advertising break for upcoming SplatTV content.



_____________________________________________

CUT TO:
EXT. SOMEWHERE NOT IN RENO (PROBABLY)

The view of the inside of a household makes it clear this is a pre-taped segment even before the camera pans across to reveal TYSON DEUCE and COLBIE DEVITT sitting together on a pretty comfortable-looking couch. Deuce lifts his hand, waving.
TYSON DEUCE
Hey, Jax, just wanted to wish you a belated happy birthday. Sorry Colbie and I couldn't be there, we were too busy celebrating after our big win at INFERNO.
He chuckles.
TYSON DEUCE
Who knew that my win would put Matt Stone on the unemployment line?
Colbie puts her arm around Tyson's shoulders.
COLBIE DEVITT
You, of course.
TYSON DEUCE
Naturally. The big man gave me a real challenge and I took out the trash. Did it so well that he's got me on clean-up duty again this week.
He pauses, letting that smooth shift in the subject sink in.
TYSON DEUCE
That's right. It's time to talk about the present rather than dwelling on someone who clearly couldn't cut it here in Reno. This week, I'm facing...
He pauses again, as though trying to remember the name.
TYSON DEUCE
Some washed-up hack named Jack Owyns. Why his parents spelled it with a Y over an E, I'll never know.
He sighs.

TYSON DEUCE
Maybe that's why he's a
villain
. His parents stuck him with a bad last name, setting the tone for a lifetime of disappointment and ridicule and now, he's gotta continue that tradition? We'll fix him up. After tonight, it'll be Jack No-Wins. Consider that my welcome gift to you.
Colbie snickers. Tyson side-eyes her.
TYSON DEUCE
That's not funny, babe.
Colbie frowns.
COLBIE DEVITT
Sorry.
Tyson winks at her, turning back to the camera.
TYSON DEUCE
Well, whatever the reason is for you being a 'villain', just know that you're dealing with a man who can twist your bones into knots and make even the toughest of men humble. Just ask 'The Abominable Showman' what he's been up to since I took him out. Nothing important, that's for sure. You're either gonna go 'In The Fold' as they say, or you're gonna get the 'Two Card'.
He pauses, realizing something.

TYSON DEUCE
Or both, if you'd like.
Tyson and Colbie laugh at the joke.
TYSON DEUCE
Now that,
that
was funny.
COLBIE DEVITT
It sure was. Now, let's go kick his ass, baby.
TYSON DEUCE
You got it.
The two smile at each other, exchanging a pretty lewd kiss on the lips as the view shifts elsewhere.
CUT TO:
INT. THE SILVER STATE BALLROOM -- THE RING

JACK OWYNS vs TYSON DEUCE
When the bell rings, Tyson Deuce and Jack Owyns meet in the middle of the ring. Tyson, being friendly as he is, offers a fist bump. Owyns smiles, and indeed returns the gesture. As Tyson nods and claps, turning to the audience to hype them up and welcome his opponent to Reno, Owyns blasts him in the back of the head with a hard punch! He then gets him in a side headlock, and bounces off the ropes with him, smashing his head into the mat with a thunderous bulldog! Owyns isn't done as he mounts Tyson on the back and begins smashing his elbow into the back of Tyson Deuce's head! Deuce, for his part, tries to fight back but it's clear he hasn't scouted his opponent at all and was expecting another easy win.
Tyson begins trying to turtle up after throwing a few defensive shots and Owyns breaks off the assault. He stands up and begins mocking him, yelling at him to get up and Colbie is echoing that sentiment from the outside, pounding on the apron to get her beau's attention! Tyson gets to his feet unsteadily, manages to avoid a kick in the gut but falls victim to a fake out strike before Owyns slips behind and nails Tyson with a hard DDT! He then sits up and goes to a corner, leaning against it and glaring at Tyson, then out to the crowd, and then back. He can be heard yelling, "this it? This guy's a fucking joke!" Oywns then unceremoniously yanks Tyson up by his hair, and nails him with THE MISCHIEF MAKER!! He goes for a lackadaisical pin, not even bothering with hooking the leg!
ONE!
TWO!
THREE!
WINNER (VIA PINFALL): JACK OWYNS


CUT TO:
INT. LOCKER ROOMS -- CONTINUOUS

The scene opens backstage in the Silver State Ballroom. Standing outside their locker room are DIAMOND CALDWELL and CRYSTAL ZDUNICH. Both women aren't wearing smiles on their faces, they look like they are ready to storm down to the ring to give their opponent the business right now, even though it's nowhere near time for their match. The first one to crack a smile is Diamond, she indicates that she wants to speak first.

DIAMOND CALDWELL
Gotta admit, things between Samantha and I got a little tense. Was naïve to believe they wouldn't. We both said something in the heat of competition. No harm. No foul. Our title match didn't go the way I planned. Wasn't all bad. The only good thing that happened after our fight was us returning to the same page. That is thanks to you, Chris Mosh.

Diamond points to the camera. She rolls her eyes.

DIAMOND CALDWELL
For Christsakes, you are the biggest Man-Child I ever had the displeasure of working with, it's amazing. You were the first one eliminated in the four way match to decide the Silver State Champion. Instead of accepting that, you whine about it. Two weeks ago, you attempted to weasel your way back into relevancy by attacking Sam and I. Thankfully my girl laid your ass out.

Diamond turns to give Crystal a quick kiss before returning her attention to the camera.

DIAMOND CALDWELL
You deserved it. What you deserve more than anything else is the ass whopping we are gonna rain down upon you tonight. You deserve to be sent packing out of Reno, gone for good. Nah, that's too good for the likes of you. You deserve to be humiliated. Humbled.

Diamond licks her lips in anticipation of the pain her and Crystal are going to deliver to Chris Mosh.

DIAMOND CALDWELL
Confidence is one thing. Delusion is another. Crystal has been a World Champion so many times I lost count. I still haven't been pinned or made to submit in close to a year, for you to casually believe you are gonna beat us is the most hilarious thing since the day you were born. Push that thought to the side; it ain't happening. The only way you are gonna win is if me and Crystal take things too far, forcing the referee to disqualify us. We're not gonna give you that satisfaction. Nah, bro. Not happening. Here is the reality of your situation. Your ass is getting whooped, period, end of discussion.

Diamond cracks her knuckles. Crystal just shakes her head as she appears to be disgusted, glaring right into the camera.

CRYSTAL ZDUNICH
Let me explain something. I just had to have my girl's back and tonight two strong black women are going to beat the unholy shit out of Chris Mosh. He loves to walk around here like his shit doesn't stink but let me explain something to you. Obviously you don't know who I am. Not only have I won many championships but the exact number is 17. I have been to the top of the mountain on SEVENTEEN different occasions. So that is the type of skill level you have to look forward to facing.

Crystal shakes her head in disgust.

CRYSTAL ZDUNICH
So it is time to send a message to everyone that I am not to be fucked with and I will put anyone in their place. Now Mosh will get his tonight but I feel I have to address a certain somebody. Sam Tolson, we have had our share of battles and there was a time you did knock me the fuck out. However I am not scared of you and let it be known anytime and any place I will give you that work. Rest assured, that championship you carry around with such pride is going to be around one of our waists soon enough.

Crystal continues to speak.

CRYSTAL ZDUNICH
But tonight it is about teaming up with one of the love's of my life. We will win and after that we shall see what the future holds.

With that in mind the two of them just continue glaring at the camera until the feed cuts away to another advertising break.


_____________________________________________

CUT TO:

INT. THE SILVER STATE BALLROOM -- THE RING

TAG TEAM GRUDGE MATCH
DAUGHTERS OF DARKNESS vs BLACK CRUSADE WORLDWIDE
JIRITSU smirks suddenly and points at Jamie Emmerson, drawing a thumb across their throat as Pyrebird steps between the ropes for their team. Jamie stalks towards the ring, not even bothering to confer with her partner – clearly the bad blood between these teams that began on social media thanks to Swine Flew has boiled over completely. Pyrebird wastes no time as the bell rings, circling Jamie as they both look for an opening. Without hesitation, she charges right in, nailing Jamie with a springboard dropkick to the knee that sends Emmerson staggering back. Pyrebird sweeps the leg, taking Jamie right back down before punishing her with a stiff elbow drop. She sets Jamie up for another, but she rolls out of the way, coming quickly to his feet and grabbing Pyrebird to ship her into the ropes – she hooks and then dives to make the quick tag to JIRITSU. Jamie hits the newcomer with a dropkick and grabs them in a headlock, diving for the tag to Lana – Call of Demeter and JIRITSU is down! Lana lays in some nice boots to tenderize before dropping a diving shoulder to the knee. She goes for another but bone hits bone as JIRITSU flops and nails a headbutt. Lana falls back and Pyrebird is tagged back in!
Pyrebird springboards over the ropes and lands a leg drop across the back of Lana before popping up to her feet. She pumps a fist in the air and then reaches down to help Lana up, only to get an eye rake for her troubles. Back up, Lana catches Pyrebird with a hard spear as she's rising. The two roll around, Corvin going for an eye rake that misses the mark and Pyrebird whips her head out of the way, connecting with a wild elbow to the face that sends Corvin falling back and even though her partner is strainng into the ring for a tag, Pyrebird charges at Corvin, tackling her just as she's rising and then she's raining down the blows from a Thesz press before Lana Corvin shucks her off. Pyrebird surges to her feet, immediately charging at Corvin with a full head of steam. Corvin lashes out with a boot, catching Pyrebird in the midsection with a stiff kick. Pyrebird doubles over and Corvin locks her into a side headlock before sending her packing into the ropes. Pyrebird comes off, and Lana looks for a clothesline but Pyrebird ducks under, grabbing her and flipping her backwards with a snap suplex. Jamie is straining in their corner, wanting to get in on the action. Pyrebird scrambles to her feet and collides with Corvin, slamming into her with a shoulder block that drives her back into the corner. Pyrebird slams an elbow into the sternum and then lifts her hand, catching JIRITSU with a tag that seems to almost happen by instinct. JIRITSU lashes out with a boot to the midsection and then hoists Corvin just as Pyrebird scrambles up to the top rope. She nails the missile dropkick and JIRITSU drops for the pin.
ONE!
TW—NO!
LANA CORVIN WILL NOT BE DENIED!
Pyrebird turns around, right into a huge forearm to the face courtesy of Jamie Emmerson. She goes down hard, clutching her face as she rolls out of the ring. Jamie follows her to the outside just as JIRITSU gets back up and charges Lana Corvin, taking her down with vicious tackle. Lana is back up quickly and she's sent packing with a hard Irish whip into the corner where Pyrebird waits. Following Lana in, JIRITSU looks for a splash and a hot tag but Corvin lashes out with a wild elbow to the face! JIRITSU crumbles in the corner and Pyrebird tags herself in and grabs Corvin by the back of the pants, rolling her into a schoolgirl— NO! Reversal and Lana Corvin gets her foot on the ropes for leverage but the referee can't see it due to the angle. Ring awareness steals the show as the referee starts counting.
ONE!
TWO!
THREE!
WINNER (VIA PINFALL): DAUGHTERS OF DARKNESS



CUT TO:

STATIC

The feed on SplatTV suddenly cuts to static, with only an underlying synth-score suggesting that it is still active. Slowly words start forming across the screen, in deep crimson red.
NO ONE EVER WINS.

NO ONE FINALLY LOSES.
We are treated to a rapid-fire collage of what looks like clips from the past career of SUPREME MACHINE, showing the masked monster dispatching men and women of all walks of life with the aid of various implements.
EXCEPT THE DEAD.
The collage shifts, now showing multiple variations of the same scene, SuMa standing above a downed foe, head cast downwards to stare at the broken bodies of those who stood against him. The unnerving aspect of the entire experience is the fact that despite the images clearly being from various promotions and locales as well as over a long period of time, SuMa's stance remains unchanged in every single one of them.
UNDER THE SUN, THEY ROT TOGETHER.
The collage stops and the view fades to show SuMa in a darkened room with a singular spotlight dimly illuminating him, his stance unchanged from what we had been shown. The only difference is that instead of a downed opponent bloodied on his feet, we see his sister, the enigmatic "QUEEN MACHINE" JENNY lying on her stomach, head resting on her palms and feet kicking up in the air as one more sentence is slowly written across the screen.
IN ABSOLUTE… BIOLOGICAL… EQUALITY.

As the words fade away, Jenny bounces up to her feet in one fluid motion and leans back against SuMa, throwing her arms in a dramatic crucifix-pose before letting out a mighty giggle and speaking up.
JENNY

Hello there, naughties! How'dya like that intro? I felt creative and wanted to spice up the programming a bit. The big guy here looked mighty good, right?
She looks up at SuMa, who has lifted his head and is currently staring a hole through the camera.
JENNY

See, you naughties clearly need a reminder of what you're dealing with. His dealings with Puddin' have sidetracked him just a touch, but that is coming to an end sooner than later... And now that Bradley-boo basically teased a title belt that revolves around bloodsports, it's time to put each and every one of you with designs for that belt on notice… But before that, and before I give the podium to him, Queenie has a few things she needs to get off her chest.
She takes a few steps forward so the camera focuses solely on her.

JENNY
Red. Time to play! We've had a good few bantering sessions on Twitter and I don't know about you but I am more than ready to take this thing we have to the next level! Like you've alluded to, one can only take so much teasing until it's time to deliver. But worry not, Red, no matter what the outcome, I'll always hold the memory dear.
Jenny winks to the camera in a not-so-subtle manner.
JENNY
But the thing is, I learned a lesson over at Level Up last week. See, this here isn't really my fight, Red. It's brother dearest's. And as much as I'd love to stick around after our session later tonight, unfortunately I got my own dealings to take care of. So cherish what little time we have for each other. I won't say I'm gonna completely go away after we're done having our fun Red, but since I don't work for Bradly-boo, I doubt he'll appreciate me showing up week in and week out. But as far as you dealing with brother dearest… Be smart, Red, let him hash out his issues with Puddin'. I like you too much to see you hurt in his hands. And don't think for a second he isn't capable. He held back for some reason when you last met. And what I know if him… it won't be repeated. But all in all, Red, I'm stoked and hyped and amped and wet and all that jazz about lockin' up with you. But ultimately, I'm just a guest star… so it's time for the main attraction to take the center stage. Toodeloo, Red, see you in the ring!
The paint-faced woman blows a kiss to the camera and skips back, slipping behind the back of Supreme Machine, peeking out from under his arm like a mischievous kid looking at her handiwork. SuMa cocks his head to one side and then the other in a slow, deliberate manner before his low, gruff voice begins to echo from the bare concrete walls.
SUPREME MACHINE
Two weeks ago… The Raven had us where he wanted… cuffed… but he didn't finish us. He stalled. He talked and talked… buying enough time for the Dark Horse to bail him out of his predicament. We were disappointed. We wanted to see if he'd follow through on his threat. He wouldn't. He doesn't have the stomach to act on his threats. But as of now… we will wait until Solstice. We will give the Raven his safety until then… because the Dark Horse is the one and only man in this world who has earned our respect. And when he tells us to back off… we listen.
SuMa flexes his impressive physique, the sound of knuckles cracking as he balls his hands to a fist bouncing off the walls of the room he stands in.
SUPREME MACHINE
But tonight we have a different target… A funny man from Japan… Taipei Deathmatch… For the first time in our time in UPRISING we are placed in our own element… And Hayahiko… thinks he has a chance. He keeps repeating how he won't die. How we will have to kill him to beat him… He will be proved wrong one way or the other come our meeting. You have arrived at UPRISING on the dawn of a new era… the Dark Horse having announced that those who share our taste for blood and unrestricted mayhem shall have their own prize to compete for. The prospect of championship gold is not of consequence for us. We do not desire gold nor do we need it. But as it has been so often before, our talents often lead us to situations where gold such as that is placed on our shoulder. For us a championship belt is not a point of pride nor a prize to hunt… but a tool. Tool to attract the very best to come for us.
The masked man stands up to his full size, stretching his arms to his side in a crucifix-pose, his head whipping upwards.
SUPREME MACHINE
Tonight… a mewling whelp is led to slaughter in our hands. And as the shards of glass embed themselves in his flesh and screams of agony and regret fill the halls of this arena…it will mark the beginning of a new era. An era laced with blood and pain. At SOLSTICE, we will finish our business with the Raven… and after that… UPRISING will be forever changed by our touch.
SuMa slowly lowers his head, the lifeless, coallike black eyes of his staring right into the camera as he speaks the last words.
SUPREME MACHINE
This... is but a
prelude
.
The view fades into black just as Jenny rounds the beast of a man, dropping to her knees in front of him and looking up in admiration before the view shifts back to ringside.
CUT TO:
INT. THE SILVER STATE BALLROOM -- THE RING

TAIPEI DEATH MATCH
HAYAHIKO vs SUPREME MACHINE
Before the bell rings, Neal Rana goes over the rules with both, who seem to tune him out as they stand over the table containing a pile of broken glass, thumbtacks and other sharp objects to ruin the competitor's whole lives. Supreme Machine steps up first, his hands wrapped in extra layers of tape as he dips them into the glue then into the implements of death and destruction. His gaze never leaves his opponents. Hayahiko looks at the ref, smirking confidently as he steps up to the glue, and then dips his own fists into the glass, tacks and god knows what else. Neil Rana checks with both men as the table of death and dismay is moved to the outside, propped against the railing.
As soon as the bell rings, the two men begin to stalk one another in a circle around the ring. Hayahiko has his hands raised while Suma moves almost like a corpse, until suddenly he lunges at the newcomer with a wild swing but the newcomer ducks and catches SuMa in the arm with a quick jab! Blood begins to flow from the wound steadily as SuMa turns, seemingly unfazed to face down the rookie who bounces confidently on his heels. Suma swings once more, and this time Hayahiko not only ducks but comes at SuMa like he was fired out of a cannon!
The younger fighter begins laying stiff, thunderous kicks into Suma's knee trying to chop the big tree! He ducks another haymaker and fires up with an uppercut!! THE MONSTER IS ROCKED!! Hayahiko steps back before leaping forth and nailing SuMa in the face with a leaping thrust kick!! SuMa topples right out of the ring to the outside! Hayahiko takes a moment to go to a corner and retrieve an open bottle of bourbon. He takes a long swig as he steps out onto the apron, waiting for SuMa to get to his feet. The second he does, Hayahiko leaps...BUT SUMA CATCHES HIM WITH A THUNDEROUS RIGHT HAND THAT BURIES GLASS AND TACKS INTO THE NEWCOMER'S ABDOMEN, LEAVING THE SQUEAMISH CROWD GROANING IN SYMPATHY.
Hayahiko is doubled over, clutching at his wound or at least hovering his deadly mitts near it, but SuMa isn't done! He brings both hands down like a pair of sledgehammers across Hayahiko's back, driving him to his knees! SuMa surveys his surroundings a moment, before snatching Hayahiko by the back of his neck, tearing at his flesh. He begins to drag the younger, smaller man over – HOLY SHIT! HAYAHIKO FIGHTS BACK! HE'S THROWING SHOTS INTO SUMA'S ABDOMEN BUT THE MONSTER KEEPS MOVING! HE LOCKS IN THE VON ERICH CLAW, DIGGING THE GLASS AND TACKS INTO HAYAHIKO'S FACE! SUMA LIFTS HIM AND SLAMS HIM THROUGH THE TABLE, INTO THE PILE OF TACKS AND GLASS!! VIOLATOR INTO THE GORE!!
HAYAHIKO YELLS IN PAIN AS SUMA DROPS A KNEE INTO HIS CHEST!
ONE!
TWO!
THREE!
WINNER (VIA PINFALL): SUPREME MACHINE


CUT TO:
EXT. PARKING LOT -- CONTINUOUS

We're back outside, showing a 1984 Dodge D100 slant six three speed stick shift with overdrive roll up into the parking lot, in its cream-yellow 80's retro coloring. The lovely CARA STRADER is behind the wheel and looks back to make sure none of her cargo has fallen out of the back of the truck after coming to an abrupt stop, diagonally across three spaces that are marked as RESERVED. She puts on the parking brake and steps out of the truck.

CARA STRADER
Ok, gentlemen, we're here.

The two men hop down from the truck and turn to look up at the casino, confusion written all over their features.

WORKER #1
¿Entonces que estamos haciendo?

Cara's red stoned eyes go wide as the other worker speaks up in English.

WORKER #2
He wants to know what we are doing?

Cara nods and smiles.

CARA STRADER
Right! So some people here are having issues with protection and whatnot, so I am going to arm you both with weapons to help defend any clients who select our Bronze Package.

The second worker looks at the first one.

WORKER #2
La fumeta dice que vamos a romper unos cráneos.

WORKER #1
Ah, si... si. Oralè!

CARA STRADER
Ok, let's go we have a meeting with the big boss!

The workers look at each other and back to Cara, who smiles as she flips a joint between her fingers to her lips.

CARA STRADER
But first, a little wacky tobaccy.

The fans inside laugh and cheer as she fires up the cherry and the view cuts away to an advertisement for the upcoming UNLUCKY 16 TOURNAMENT, only on SplatTV.


_____________________________________________

CUT TO:
EXT. SOMEWHERE IN RENO

Earlier today. MATT KNOX is seen exiting a local, responsible, socially distanced gym. A tuxedoed courier arrives, presenting him with a silver platter. The courier lifts the lid, revealing a place card, with a note in calligraphy. The card includes a pig watermark, to confirm that it is official correspondence.
Your presence is required. Dinner will be provided. Disregard this notice at your peril.
-Regan Voorhees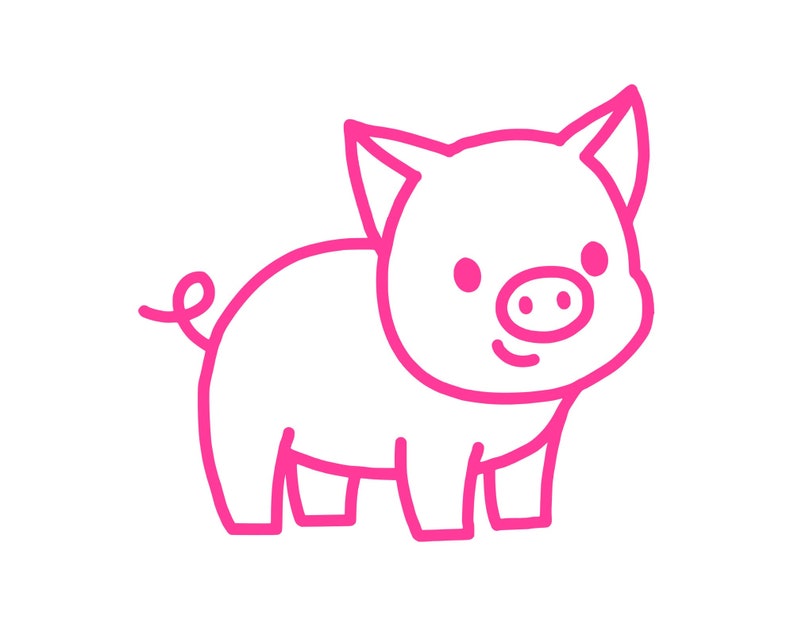 CUT TO:
VOORHEES GALLERY -- CONTINUOUS
Later. The interior of Voorhees Gallery in Reno. The winding halls are lit with only the barest illumination. Past the entrance and a wall dominated by a Warholian knockoff of four different-colored Regans, a single beam of light shines down upon a table. Atop the table sits a cocktail glass, accompanied by a bottle of Glenrothes single malt sitting in a bucket of ice. Next to the bucket is a charcuterie board with ornate arrangements of vegan brie and cheddar, slices of apples, a bowl of green olives, rows of black pepper crackers, and a container of cilantro dip. At the hint of motion in the darkened gallery, a neon sign comes to life.
Knox can be seen enjoying the fancy whiskey, deciding to forgo the food. The liquor, he has found after all, serves to quiet the voices and numb that odd twitch his hands have been developing.
MATT KNOX
This isn't gonna end well...but at least she knows her booze.
He grumbles to himself, and the darkness. Another light comes on, illuminating a display. A white marble bust sits prominently displayed, Edgar Allan Poe with his proportions exaggerated in a slight caricature. The features of the bust are obscured beneath a leather mask, a replica of Supreme Machine's own, unbefitting the iconic poet.
Snatching the bottle from its ice bucket home, Knox walks over to the newly illuminated bust. He scoffs at the theatrics, and takes a drink to stifle the second at the obvious imagery. Regan finally emerges silently from the shadows, like Michael Myers in tulle. She examines the bust with disappointment, taking a sip of whiskey from her own glass.
REGAN VOORHEES
Trite, I know. Meant to be a commentary on how our adversaries come to define us. Consider it a keepsake for your assistance in the lumberjack match.
MATT KNOX
I don't need a gift for helping a friend, but I suppose it's appreciated.
He replies, topping off the glass that likely cost more than his wardrobe. After a moment, he adds…
MATT KNOX
I'm going to guess, there's more to this meeting, though.
Regan adjusts the mask on the Poe bust.
REGAN VOORHEES
I suspected your presence would attract Supreme Machine's attention, and in the process, create enough chaos to offset our numerical disadvantage. With all those targets, I thought he might lose focus on you. My theory proved incorrect, my partner lost, and now I'm in a precarious position. Kalinda and I are owed a tag team title match, however, further losses could jeopardize our claim. I'm sure you understand.
Matthew remains silent in response, taking another swig of the booze and listening intently, his gaze resting on the duchess.
REGAN VOORHEES
I can't afford a loss to Mac Bane. It could call our title match into question, knock us out of contention, open the door to a third party, et cetera. You know how convoluted these things can get, and I prefer to keep matters uncomplicated. Defeating Bane should be enough, but to do so I must fully utilize my advantages. One of those advantages being you.
MATT KNOX
I'm an advantage, now?
He quips with a bemused smile cracking his features. Regan keeps talking, as she rolls a whiteboard out from the darkness. The board is dominated by a diagram of Mac Bane, with red circles around his right knee and arm.
REGAN VOORHEES
You have history, with Mac and his bohemian bride. As you can see, I've done some homework. The bad knee, the bad arm. Both well documented and utterly obvious points of attack. Bane's no doubt aware that they're an open secret, and has a game plan in place for any opponent who might target them. I don't relish having to use a predictable strategy. That's where you come in.
MATT KNOX
I'm not sure I like where this is going.
Another quip, but now the smile begins to fade.
REGAN VOORHEES
Being around a potential opponent, it's only natural to look for weaknesses. Doesn't matter if you're sharing drinks, cheeses or your thoughts on Yorgos Lanthimos. You may have to face them eventually, so you look for something--anything--that might give you an edge. You've spent some time with Mac Bane and his bohemian bride.
MATT KNOX
I'm not going to dish on Mac.
Knox says simply, going as far as setting the glass and bottle down unceremoniously next to the bust of Poe.
MATT KNOX
I'm already in the middle of you two, and I'm really not up for picking sides.
Regan interrupts back, stifling a groan.
REGAN VOORHEES
I can appreciate that this puts you in a moral crisis, but look at the situation practically. What we have now is a mutually beneficial arrangement. One that I would like to maintain. All I want is a weakness that Bane won't expect me to know about. Surely you picked up on something. A grimace when he turns his neck a certain way, an ankle he favors, an appendectomy scar, an eye twitch, a food allergy.
MATT KNOX
Didn't I just say...
His words, however are lost on the continuous stream of Regan's voice.
REGAN VOORHEES
Something?
She takes another sip of whiskey.
REGAN VOORHEES
Anything?
Matthew lets out a ragged sigh, picking up the bottle and taking a long swig straight from the neck before setting it down once more. He picks up the bust under one arm, like a sack of potatoes and walks closer to Regan, raising a hand to rest on her dainty shoulder.
MATT KNOX
I have nothing to offer you. This is a match between two friends, and I will not be drawn in the middle of it. You earned your shot, and a singles loss might hurt but it also does nothing to take away that shot. And if I know Brad Jackson, he isn't going to give opportunities to those who haven't earned it. So it'll be Swine Flew vs Oblivion, and no one else. And when it comes down to that? It'll be on you and Kalinda to deliver.
Regan's eyes narrow, as she swirls her glass.
REGAN VOORHEES
So nothing?
A scoff escapes her throat, as she turns her attention back to the diagram, her fingers tracing the highlighted knee as she drains the last of her whiskey.
REGAN VOORHEES
Looks like it's field research, then.
CUT TO:
INT. THE SILVER STATE BALLROOM -- THE RING

TRIOS MATCH
CHURCH OF THE 7TH CIRCLE vs TRINACRIA
Ricky Rhodes attempts to step between the ropes to start off the match for his team, getting cut off by Vincenzo Riina as Enigma steps over the ropes on the other side. THE MONSTER MACHINE comes in like a house on fire, clearly feeling more confident since his huge win in Level Up and he sends Riina packing into the ropes – running bodyblock that almost takes Trinacria's muscle's head clean off. Ricky Rhodes is pissed on the outside, shouting obscenities and Riina is quick to get back up, shaking it off like Taylor Swift (literally) and he fires back with a hard kick to the midsection and starts pounding Enigma into the corner with a few closed fist shots that earn a stern warning from Ref Stef. THE MONSTER MACHINE continues to struggle against Riina's offense, and finally manages to get a break, catching Riina around the middle – RELEASE SUPLEX AND THE BIG MAN IS DOWN. Enigma bends down to grab Riina by the hair, getting an eye rake and Enigma stumbles back, blinded as he backs into his own corner. Hayden Triggs tags himself in!
Riina backs off quickly, scrambling back to the Trinacria corner and looking to tag out to Rhodes who simply stares at him for a moment, watching Triggs moving up behind his enforcer. Finally, he slaps Riina's arm and springs over the rope, connecting with a crossbody block just as Hayden launches himself for a dropkick, tackling The Premonition in midair! The impact is loud enough to be heard above the crowd and Rhodes is up first, grabbing a handful of hair to try and pull Triggs up – he resists and rolls back, upkicking. Rhodes avoids and they're both back up, circling. Vincenzo Riina and Nico Pazzini are bickering on the apron and when Rhodes glances in that direction, Hayden charges in with a quick lariat. Instead, he gets a palm strike in the throat and his legs swept out from under him. Rhodes drops a knee across his throat and then pulls him up, flinging him into the Trinacria corner where Vincenzo is waiting – he's got The Premontion's arms hooked and Ricky goes to town with the chops – SANTA CLARA TAN AND TRIGGS IS IN A WORLD OF HURT! When Vincenzo lets go, Ricky smashes a knee into his guts and takes Triggs over with a snap suplex. Rhodes pounds a fist against his chest, shouting out to the crowd how he's the greatest before having his feet pulled out from under him – TRIGGS HAS HIM IN AN ANKLE LOCK BUT NICO SPRINGS OFF THE TOP ROPE AND BREAKS UP THE SUBMISSION ATTEMPT!
Rhodes sends Hayden into the corner, and follows him in for a vicious gore that shakes the ring. He backs off, nailing Triggs again with a knee to the midsection. He goes for a third but Hayden drops, sliding between his legs. He hits the ring post with his knee and Triggs pops up behind him, immediately shifting the tide with a desperate DDT. Triggs dives into the corner, making the hot tag to Siobahn McLeod who can't pull off any offense before Rhodes rolls to his feet. He grins and extends a hand, beckoning for Siobahn to make the first move. The two connect in the middle of the ring, locking up in a classic collar and elbow hold. Rhodes tries to overpower Siobahn, but she drops and rolls, twisting his arm violently and forcing Rhodes to his knees. She follows up with a quick knee to the face, much to the crowd's approval. Rhodes pops back up, grinning at her with blood all over his teeth. He rolls his shoulders, and moves towards Siobahn, but she sidesteps, telegraphing a legsweep – oh no! Rhodes dives aside and makes the hot tag to Vincenzo. As Siobahn goes to recover from the missed connection, Vincenzo lines up and boots her in the head. She falls and he catches her, bending her over his knee with a bow and arrow – GOING BROKE! Ricky nails the curb stomp and then gets cut off by Enigma who's bellowing like brahma bull as he charges in with a spear that almost decapitates Rhodes! Triggs and Nico are brawling on the outside, the latter cut off as he tries to interfere and prevent Triggs from getting back into the ring and it's all out chaos now. Rhodes is down and Enigma turns around, right into a forearm to the face from Riina who then immediately tags out to the fresh Nico Pazzini. Vincenzo heads back over to Siobahn and nails a stiff forearm to the back of the head before flinging her like a ragdoll into Nico's arms. He immediately rolls her up into a small package.
ONE!
TWO
THR—REVERSAL!
Siobahn has managed to roll through and now Nico's shoulders are pinned!
ONE!
TW—NO!
Eye rake and McLeod's lost her grip. Her shoulders are down again.
ONE!
TW—NO!
FOOT ON THE ROPE!
Nico breaks off, frustrated and Hayden catches the desperation tag as Siobahn rolls out of the ring to the floor, right into the clutches of Ricky Rhodes. Pazzini ducks a clothesline attempt, looking for a German suplex, but Triggs is too slippery, managing to turn it around into a waistlock suplex. They both stumble to their feet, and Triggs is the first to connect, nailing a missile dropkick before catching Pazzini – KILLSHOT! He's nailed the deadly move and he drops for the cover! Enigma and Riina are still brawling on the outside while Rhodes stomps a mudhole in Siobahn McLeod.
ONE!
TWO!
THREE!
WINNER (VIA PINFALL): CHURCH OF THE 7TH CIRCLE


CUT TO:
INT. BACKTAGE -- CONTINUOUS

The view opens to show the hustle and bustle of the UPRISING fans in the hallways of the Silver State Ballroom. But in the midst of it we see the large frame of SUPREME MACHINE once again carving his way through it. But this time he is following the guest star from Level Up Wrestling, "QUEEN MACHINE" JENNY who is skipping in front of him.
JENNY
C'mon, Big Guy, I'm hungry. We need to get some chow down before things get interesting.
The pair is heading for the catering area of the casino, something that the masked freak himself didn't feel necessary. Especially since the last time they traveled the hallways they were interrupted. And this time was no different as when they rounded the corner, they found themselves face to face with "THE RAVEN" MATT KNOX and his protégé BERT MCALROY.
BERT MCALROY
You gotta be kidding me with this shi--
Knox shoves Bert behind him, taking a half step forward but stopping himself. He balls a hand into a fist, and stares down SuMa and Jenny not saying a word, but tense and ready to spring. SuMa's body language mirrors that of Knox, but when Jenny tries to step in between the two, the big man yanks her by the shoulder and pushes her behind him. He glances down at the surprised woman and grunts under his breath.
SUPREME MACHINE
Jenny looks like she's gonna say something, but the look on the big man's masked face gets the message through. Instead she settles to giving Bert a wink, causing him to cringe a bit. SuMa locks his eyes with Raven's, cocking his head side to side in a slow, deliberate fashion.
SUPREME MACHINE
Raven… step aside. The Dark Horse told us not to touch you… but you are in our way.
MATT KNOX
How many leashes you got, mutt?
The words drip with venom, Knox takes another step but Bert pops in between them, all 5'9, 156 pounds of stopping force between the two bulls.
BERT MCALROY
This ain't it, Knox, you fuck this up you're homeless except the island that--given the head injury--I still ain't sure is real. Think, man, you can't diss Jax like this.
Jenny takes the opportunity to spring forth, intentionally brushing against Bert as she stands in front of SuMa. She gives a small grin to the smaller man holding Knox back, but doesn't press the issue further.
JENNY
As much as I hate to admit it, Big Guy, the boy has a point. Bradley-boo was pretty clear in his words. You touch Puddin' and you're out. Think about it for a moment. This place probably ain't much but do you really want to go back to brooding in the dark for months on end? Use that brain of yours, brother dearest.
SuMa still hasn't broken eye contact with Knox, but he is listening to Jenny. A low grumbling emanates from deep within his chest as he slowly nods.
SUPREME MACHINE
You are fortunate, Raven. Had it been any other man to tell us to back off… We would have ignored it. Call it a leash all you want but you know just as well as we do just what kind of a man the Dark Horse is to have as an enemy…
Choosing to be the smart one, SuMa takes a step back, still holding onto a stance that would allow him to spring to action should it be needed. Jenny lets out a small sigh, glancing over her shoulder.
JENNY
You know Puddin', I can't wait for SOLSTICE myself. Seeing you two finally fight it out will make my life a lot easier. So listen to Bertie and step away. It'll be easier for all of us.
Knox takes a half step back, before suddenly shoving Bert aside, then Jenny. He stops a half step from Suma, nearly touching noses with the big man. He practically vibrates with the hatred, locking eyes with the monster and reaching a hand up….to brush an errant bit of lint from SuMa's shoulder. He steps back then, arms outstretched, uttering one sound toward his opponent.
MATT KNOX

And with a turn on his heel, he disappears, leaving a bewildered Bert to turn to the pair, and puff his chest out.
BERT MCALROY
You're lucky I don't work here, you big bitch. Or else I'd be out there whippin' that ass tonight. Get a sibling set of ass on my ring boots!
SuMa's eyes follow Knox until he's out of sight and in a lightning fast move, grabs Bert by the front of his shirt and lifts him one handed against the wall before either he or Jenny can react. He holds Bert in place and leans right in, staring him down, while speaking in a low voice with an implied threat even a deaf person could sense.
SUPREME MACHINE
Dark Horse's edict only applies to the Raven. Know when to quit, boy. You haven't given us a reason to break you… but that can change in an instant. We aren't our sister… we won't play with you.

He drops Bert to the ground and turns heel, heading off back the way the pair came. Jenny glances back and forth between the slowly disappearing back of her brother and Bert. She lets out a frustrated groan towards the skies and reaches over to poke Bert in the chest.
JENNY
You guys and your goddamn alpha male posturing. Go after Puddin'. Last thing I need is for this to blow up in anyone's face.
And with that she pats Bert on the cheek and skips after SuMa. Bert sits bewildered for a moment, he fixes his shirt before getting to his feet, and shaking his head.
BERT MCALROY
Fuck. I miss Indy. 'You'll have a good time in Reno,' my ass. Now where's that biker chick... pretty sure I saw her outside earlier. Or maybe the hillbillies. I bet the hippy one has some bud.
He walks off in a random direction, continuing to bitch and ramble until he's out of earshot
.

_____________________________________________

CUT TO:
INT. GM'S OFFICE -- CONTINUOUS
The corridor outside the General Manager's office is empty, his door partly open and it's clear that he's in the middle of a strategy meeting or something as LARRY GOWAN stands in front of the desk, riffling through a stack of papers while JACKSON talks.

JACKSON
On either 11 or 12, Swine Flew will be taking on Oblivion. I'm not going to hold that off until SOLSTICE. They earned their shot and I want to get that over and done with so we can build next contenders... the longer we let that stagnate, the less people are interested in the whole thing.

LARRY GOWAN
Absolutely. The fans are eager to see Regan and Kalinda in tag team action again.

JACKSON
Maybe we'll make it fun. Bar the rest of the rabble from ringside. No Black Crusade. No Knox or that fuckin' dipshit Steve. Let them get it done clean if they're gonna do it at all. So, who's next? I trust you've been keeping track of their records.

LARRY GOWAN
I have. Daughters of Darkness are coming in strong, especially after that impressive victory tonight. Give them the shot at SOLSTICE... or the REVOLUTION after. Either way. They should be next in line.

JACKSON
Perfect. Speaking of Knox... he made a good point earlier. His match tonight will be for a shot at Luther. If he makes it past Spiral's spawn, he's more than earned it.

He looks past Gowan to see the camera in the doorway, realizing all that was just caught on film.

JACKSON
Well... guess that's out of the bag, then. Guess that means it's time for this, hmm?

He reaches down and opens the silver case on the desk and Larry Gowan gasps at the sight of what's inside.

LARRY GOWAN
Wow. She's a beauty.

Jackson nods, picking up the belt and beckoning for the camera to move in closer, showing off the faceplate of one of the three identical and newly commissioned Trios Championships.

JACKSON
At SOLSTICE, two teams will be vying for these. The Busch Brothers have already cemented their spot in that match with their impressive showing in the Tag Tournament. They opted for this opportunity over the rematch they'd earned against Oblivion. Over the course of the next two weeks, we're going to have some trios matches to determine who else gets to face them for these... the ultimate prize.
CUT TO:
INT. THE SILVER STATE BALLROOM -- THE RING

MAC BANE vs REGAN VOORHEES
In the opening moments, it's a surprising technical showdown and they're all over the place with an aggressive collar and elbow tie-up where neither will give an inch. Regan connects with a cheap eye rake as they break apart, getting huge heat from the crowd which earns a theatrical eye roll from the Duchess of Pork. She turns back from exchanging an exasperated look with Steve on the outside and right into an aggressive shoulder block from Mac Bane. Regan staggers back and Bane catches her – TOP SHELF (fallaway slam) AND SHE'S DOWN! He starts dropping bombs from a Thesz press, getting a warning for the closed-fist strikes from referee Neil Rana and he immediately relents, backing off. Back on their feet, both Bane and Regan deliver some lightning-quick escapes and counters to a wristlock. Bane tries grounding Regan with a chinlock, but she gets a rope break and then connects with a back elbow that has Bane spitting blood. Back on their feet, Bane charges in, telegraphing a punch that Regan avoids only to take him over the ropes with a back body drop. Mac hooks the rope and manages to stay on the apron only to have Regan connect with a stiff dropkick to the back of the skull that sends him sprawling to the floor. Instead of following him out, Regan turns and plays up to the crowd, gloating as she hurls insults at Bane that are drowned out by the crowd's negative response.
Bane leans against the apron as Rana begins to count, holding the back of his head while Regan continues to taunt him.
ONE!
TWO!
THREE!
FOUR!
Growing frustrated when he doesn't fall for her baiting, Regan goes for a baseball slide but Bane dodges at the last second, catching and pasting her to the outside mats with a side slam.
FIVE!
SIX!
Bane rolls back under the ropes but gets caught when Steve grabs his ankle. At the look he gets when Bane rolls over, Steve backpedals so quick he ends up on his ass and Bane turns around, right into the Croquet Shot! Rana misses it, his eyes still on Steve's spastic flailing at ringside and when he turns back, Bane is down and the mallet's been tossed to the floor. She levels a kick to the face – HOLY SHIT! MAC BANE CATCHES HER FOOT AND RIPS HER OFF BALANCE AND RIGHT INTO A TEXAS CLOVERLEAF! Regan strains for the ropes but she's a few inches too shy and Bane has it hooked in too deep, leaving her no choice but to tap out – BUT NO! BANE ISN'T DONE! HE FLIPS HER OVER AND HAULS HER UP! Regan's trying to fight back but she's wobbly, clearly hurting from that surprise ambush. Mac Bane charges at her, looking for The Bar but Regan manages to avoid and baseball slides right into a chopblock to the back of Mac Bane's knee. He goes down and she stomps on his knee a few more times for good measure before dropping down – CRUELTY-FREE CHICKEN WING IN THE MIDDLE OF THE RING! MAC BANE HAS NOWHERE TO GO AND HE LOOKS LIKE HE'S IN AGONY! Rana drops down to check on him and Mac Bane taps out!
WINNER (VIA SUBMISSION): REGAN VOORHEES


CUT TO:
INT. THE SILVER STATE BALLROOM -- THE RING

ELIMINATION CHAMBER QUALIFIER
GASTON GILLET vs MICHAEL MAROU
Michael Marou's music erupts over the speakers but nobody comes out. For a few moments, both the crowd and Gaston Gillet seem restless, the latter walking over to the ropes to confer with his manager before the timekeeper waves to the referee. Neil Rana comes back from the conference with a microphone in hand.
NEIL RANA
Michael Marou is not in the building. He hasn't been seen since INFERNO and as such, by the General Manager's orders, whoever in the back who's prepared to wrestle, can come out right now and take his place. This is now an open challenge for--
'Stupid Hoe' by Nicki Minaj explodes over the sound system, drawing a huge pop from the crowd and Gaston moves to the middle of the ring, looking expectantly up the ramp, expecting ZENA WRIGHT to make an appearance. Again, nothing happens. Nobody comes out and then the feed abruptly switches to one of the backstage cameras, showing Wright in her ring gear, laid out right behind the curtain at the gorilla position. The crowd starts to boo and Gaston shakes his head, looking disappointed to be left standing at the altar not once but twice in the span of minutes. His wait, though, is short-lived as the crowd gets louder, the noise only alerting him a moment too late as JACK OWYNS slides under the bottom rope, brandishing an already halfway broken kendo stick that he bashes across the back of Gaston's head before casting aside! The referee calls for the bell and the match is officially underway.
ELIMINATION CHAMBER QUALIFIER
GASTON GILLET vs JACK OWYNS
Jack Owyns is kind enough to help Gaston up by the back of the head and they immediately lock up before Gillet nails a speedy strike and drags the dazed Owyns into a side headlock – REVERSAL! Owyns drops Gaston on his head with a devastating saito suplex and stays on him, rolling Gillet over and slapping on an STF after a blatant eye gouge that gets Arianna up on the apron, screaming for Neil Rana to throw Jack out of the match. Owyns is pulling back on the cross-face, yelling at Gillet to tap out. Gillet refuses and he rolls to his right, rolling over Owyns in an attempt to break the hold. Owyns releases it and the two fight over a chinlock LIKE THE MANLIEST OF MEN while the crowd goes absolutely insane. Gillet switches to a sleeper but Owyns fights off with forearms only to run into a stiff running lariat that almost takes his head off. Gillet pulverizes Owyns with forearms to the chest, driving him back against the ropes. They jockey for a suplex on the apron before Owyns just brings Gillet over the top and DOWN TO THE FLOOR! ELBOW OFF THE APRON!
After the dive off the apron, Owyns gives Gillet another sucker punch without missing a beat before rolling him back into the ring, avoiding the count just as Rana starts. Back in, Owyns peels Gaston's skin off with forearms and an elbow drop. Cocky, he goes for another – DENIED! Gillet rolls aside and right back to his feet, fired up and he lays into Jack with lefts and rights as the crowd pops with each strike that lands! Another eye gouge gets him a breather and Owyns follows up with a hard punt to the midsection that lands a little low – GILLET GOES DOWN HARD! OH HELL NO! OWYNS PULLS HIM BACK UP AND HE LOOKS LIKE HE'S GOING FOR THAT MISCHIEF MAKER – HOLY SHIT REVERSAL! Gillet smashes him in the face with a back elbow and hooks his head, taking him down with a sheer drop brainbuster as the crowd goes absolutely insane!
ONE!
TW—NO!
JACK OWYNS KICKS OUT! HE KICKS OUT AND ARIANNA MANNING IS LOSING HER MIND ON THE OUTSIDE!
Back on their feet, Owyns follows up with some STIFF forearms and all of them hit Gaston square in the face, bloodying his nose. Fighting through the pain, Gaston finds that second wind for a backdrop and goes for a Boston crab but it's not there as Owyns slithers out the back door. Back on their feet, Owyns winds up with a lariat and blasts Gaston right in the face – OH NO! VILLAINOUS KNEE (Muay Thai Flying Knee) RIGHT IN THE FACE AS GASTON STUMBLES AROUND IN A DAZE! HE STAGGERS BUT HE DOESN'T FALL AND OWYNS IS ALL OVER HIM! THE VILLIAN CONNECTION (Tiger Driver) AND GASTON IS DOWN FOR THE COUNT. OWYNS HOOKS BOTH LEGS, ALMOST SMOTHERING GILLET IN THE PROCESS!
ONE!
TWO!
THREE!
WINNER (VIA PINFALL): JACK OWYNS
Grinning, Owyns rolls out of the ring and hightails it back up the ramp, not sticking around to deal with the fallout of the highway robbery he just committed. Arianna looks like she might give chase for a moment but instead slides into the ring, checking on her downed man as the crowd boos loudly, tossing trash on the ramp after the fleeing Villain.
CUT TO:
INT. ATLAS CHAMBER -- CONTINUOUS


CARA STRADER walks into view, phone in hand, eyes even redder than before, trailed closely by her hired hands. She stops in front of the door marked ATLAS CHAMBER and taps out a complicated series of knocks on the closed portal. The muffled voice of the GM comes to her ears from within.

JACKSON
Yeah, come in.

Cara opens the heavy door but the headset cord gets caught on the ostentatious handle and 'Tom's Diner' starts playing at ear-splitting volume, at the absolute worst part of the song.

SUZANNE VEGA
Doo doo doo doo doo doo-doo doo
Doo doo doo doo doo doo-doo doo

Jackson doesn't look impressed as Cara finally hits mute, the furrow between his brows deeper than the Grand Canyon.

JACKSON
Miss Strader... and I see you've brought some friends.

His gaze flicks to the men hovering near the doorway as he rounds the table, fingers trailing over the lacquered surface.

JACKSON
...what can I do for you?

Cara smiles and holds up her index finger in a "glad you asked" kind of way.

CARA STRADER
Well, my aunt and interim leader of the best trio hired in recent memory has noticed that lately there's always either an official getting assaulted or other roster members or even innocent children getting kidnapped on the way to catering and it's like, you can't even have a match without outside interference-

JACKSON
If you're here to take up the case for Zena Wright, she'll be-

CARA STRADER
Who?

He shakes his head.

JACKSON
Nothing. You were saying?

CARA STRADER
...well, I was just thinking you've got to be pissed about it.

JACKSON
Nah, I'm fucking thrilled. Really. Can't wait to see what bullshit the rest of the night brings.

He shakes his head and looks at the table, at the little figures that seem to have multiplied, realizing that a few of them look like Dollar Tree army men.

JACKSON
What's your point, kid? I've got to make sure I don't have another sidelined wrestler on my hands-

As the GM takes a step towards her, Cara fumbles and drops her phone. 'I'm An Adult Now' starts blasting and even your great grandmother can feel the grimace on Jackson's face. Taking what seems an extra few seconds to turn it off, Cara finally does and gives a sheepish stoner "sorry" smile.

CARA STRADER
Well, we want to have you approve the CPP!

JACKSON
CPP?

CARA STRADER
The Cowgirl Protection Program! We realize that we can be more than just the first-ever Trios Champions. We can also provide a valuable service to this fine company, protecting its assets which in turn increases our profits AND standing in UPRISING! We offer a variety of packages!

Jackson looks on, eyebrow raised as he folds his arms across his chest.

JACKSON
I am probably going to regret asking this, but what are these packages?

CARA STRADER
So glad you asked!

The boss closes his eyes and shakes his head before opening then back up to look at the stoner kid of a wrestling dynasty, a man he'd once respected as an equal in the business. Even if she was a little out there, there was no denying that the family had made him money before.

CARA STRADER
First up is the bronze package! Do you want to know what's in it?

JACKSON
Didn't I just-

CARA STRADER
With the bronze package, you get these two fine gentlemen armed with melee weapons of choice, well, actually, whatever's available. They will cut them real good, mang-

Jackson holds up his hand, rolling his eyes at he cuts her off mid-spiel.

JACKSON
You know what? Go ahead. Put up a flyer or whatever you're going to do.

He shrugs.

JACKSON
If I need one of these packages, I'll be sure to let your aunt know. In the meantime, you know the way out. I hope.

Cara smiles like she's done an excellent job and turns around with her security, stopping before she heads out the door and then she's turning back like Columbo.

CARA STRADER
Oh, just one more thing. Aunt Meekz wanted me to give you these for your weird tabletop game or whatever this thing is.

She looks at it for a second and then gestures to the man on her left.

CARA STRADER
José, oralé!

WORKER #1
Si, Señorita Loca!

He places a small box on the table before the annoying trio leaves the room. Jackson looks at the box with a tinge of concern. He pulls out a bronzed croissant smoking a cigarette, a miniature hotdog lady, a small glass bong, and a 3-inch toy of a prisoner. He shakes his head, muttering to himself.

JACKSON
...should probably have asked about those other packages. Fuck.

The view heads out to another advertising break, this one for the teased return of OATH PRO WRESTLING on May 5, 2021.


_____________________________________________

CUT TO:
EXT. SOMEWHERE IN RENO

The camera slowly fades into the interior of the St. Rose of Lima Catholic Church in Reno, NV. Its marble floors glistening and reflecting the pure white walls and ceiling. Stained glass sparkles its colors and imagery upon the same pure white. Pews dutifully rowed out as they had been for dances, facing a pulpit with a decades old Bible resting upon it, awaiting a priest to come and spread its word.
Sitting among this ancient holiness is an ancient wretch: MATTHEW KNOX. Looking quite out of place, the dark figure lurked in the middle row of the middle section of pews. He's hunched over, hands clasped together as his eyes peer up at Christ in his final moments.
MATT KNOX
They say, at 9 in the morning Christ was hung upon the cross. After a brutal perp walk, in which he carried his own immortal resting place upon a back that had already taken a tremendous beating. At 3 in the afternoon he breathed his last Earthly breath. 6 hours of pain, suffering and misery. All to save his fellow man and absolve them of the sins they had committed before his coming.
Knox lets out a soft chuckle as he leans back in the pew, eyes slowly moving to stare into the lens.
MATT KNOX
I guess this is a familiar story and setting for you, isn't it? Maybe with less sacrilege. But the idolatry, the holiness however faux...
Depeche Mode.
They really had an impact on you, eh,
personal Jesus
?
A small, mocking smile cracks his lips as he runs a hand through slicked-back, jet-black hair. Glasz orbs flick back toward Christ for a moment as he speaks in a soft tone, which resounds off the empty and hallowed halls of the church.
MATT KNOX
I do wonder though, are you the Christ to your people? Or God? If it's Christ... then I must say, your relationship with "God"... which would be Spiral in this theory is very...
odd
. I don't think God had a grave, outside of strip clubs. And I don't think I've ever seen Christ pissing on a strip club. Nor has there ever been any script, or substantiated rumors of Christ carrying God's head in a jar.
He makes a face that can only be described as 'yikes'.
MATT KNOX
What does that have to do with tonight? Not a damn thing; just painting a picture. Trying to make myself really care... because on paper, Legion? You're about as unique as white bread, and wet water. Cult Leader in Wrestling who surrounds himself with rookies to give them a rub, beefing with legends to get himself a rub and promising doomsday and destruction for all those who dare stand against him…
Knox raises a hushing finger, as if to quail any objections LEGION might be barking at his screen.
MATT KNOX
But you're not, are you? No. Where so many are all bark, but fold at the first bit of push back. You persevere. In fact, no, you grow, expand and now? You're an uncomfortable presence here in UPRISING, in Level Up….Hell, in the
industry
. Any show for any promotion you're in? Suddenly, the audience is peppered with faceless devil masks...and not long ago, after UPRISING was off the air some found footage bullshit of your flock chasing off Jackson bubbles up to the surface online.
Knox clicks his tongue, shaking his head.
MATT KNOX
Jackson might be annoyed with me, since I've been waging a war with Supreme Machine...but he is still my friend. Like so many others here, one of the few I respect. And you threatened him. Tried to harm him. MY friend. See, fighting my protégé? My little brother, Bert? Pissed me off, but you kept it clean. You didn't do more than you needed. I respect that. But attacking retirees? Makes you a bully... and worse,
an annoyance
.
Knox inhales through his nose, the scent of the old church filling his senses. Dust, faith and wood polish.
MATT KNOX
Last UPRISING, I fought your first pupil. As well as your latest. JC helped me even the odds, another familiar face to you... but the end result? Your sheep were devoured by the wolves. And tonight, I strip the flesh and meat from the bones of their corrupt and foolish shepherd and with any luck? I put an end to this delusion, once and for all.
The wry smile returns once more, glasz eyes glimmering with a quiet intensity.
MATT KNOX
Or I'm set free from this plane. Either way? I win tonight.
CUT TO:
INT. THE SILVER STATE BALLROOM -- THE RING

WINNER GETS AN UPRISING CHAMPIONSHIP SHOT
MATT KNOX vs LEGION
In the ring, the two painted fighters stand a few feet apart as Rana calls for the bell. For the second show in a row, Matt Knox peers out to the crowd only to find it full of faceless devils. And for the second show yet again, Enigma hops the rail to take a spot at ring side...only to be met by BERT MCALROY! Bert begins shouting obscenities at the big man from an opposite corner. In the ring, LEGION has begun to cackle like a hyena at the display...ONLY TO HAVE MATT KNOX NAIL HIM WITH A SUPERKICK! Knox stands over LEGION...who continues to cackle like the madman they are! Knox yanks them to their feet, whipping Legion into the ropes BUT LEGION CHARGES BACK IN WITH A SPEAR THAT NEARLY DECLEATS KNOX! THEY BEGIN RAINING DOWN RIGHTS AND LEFTS! Knox manages to buck Legion off though and bounces up to meet them. The two begin trading right hands in the middle of the ring until Legion ducks under Knox's swing, runs the ropes and springboards off with a roundhouse kick that rocks Knox! The Raven stumbles into the ropes, and LEGION charges in with a clothesline that sends Knox spilling over the top rope and to the outside.
LEGION turns and begins to admonish the ref, screaming some sort of gibberish...AND ENIGMA NAILS KNOX ON THE OUTSIDE AS HE GETS UP WITH A CLOTHESLINE! BUT BERT CHARGES IN, LEAPING ON ENIGMA'S BACK AND HAMMERING HIM WITH CLUBBING BLOWS BEFORE LOCKING IN A BULLDOG CHOKE AS ENIGMA DOES HIS BEST TO SHAKE OFF THE ANNOYANCE!! LEGION puts an end to the madness with a springboard corkscrew plancha, right into Bert and his own man!!! He kips to his feet, laughing at the pair…THEN TURNS AROUND INTO A CODEBREAKER BY MATT KNOX! The crowd is going nuts at the insanity, the faceless devils booing relentlessly as Knox pulls himself up on the guardrail, waiting for Legion to rise as well. As they do, Knox charges in and nails them with a knee to the side of the head, before yanking them the rest of the way up and locking in a half-nelson...HALF NELSON SUPLEX ONTO THE FLOOR OUTSIDE THE RING!! BUT LEGION POPS RIGHT UP!! THEY SNATCH KNOX AND NAIL A CAPTURE SUPLEX ON THE OUTSIDE!! LEGION FURIOUSLY LIFTS KNOX UP AND SLIDES HIM INTO THE RING, BREAKING UP THE COUNT OUT AT SEVEN.
LEGION rolls in after Knox and waits for him to get up, before springing off the ropes and going for the DEATHSTROKE! BUT KNOX FIRES A SUPERKICK TO RETALIATE! HE CATCHES LEGION ON THE CHIN BUT TAKES THE KICK TO HIS SHOULDER! THERE'S A SICKENING POP AS LEGION FALLS DAZED AND MATT KNOX STUMBLES INTO A CORNER!! HIS SHOULDER IS DISLOCATED!! Neil Rana goes to Knox's side, asking if he can continue and checking the shoulder. Knox waves him off and...POPS THE SHOULDER BACK INTO PLACE! BERT IS ON THE OUTSIDE LOOKING QUEASY! LEGION has gotten to their feet, and is standing in the center of the ring. They grin like a madman, and cackle as Knox steps out of the corner, equally resolute to end this and get out of here. Knox takes a traditional Muay Thai stance then, hands raised by his head as he stares down at LEGION who cackles for a split second, before leaping forth with a headbutt! Knox eats in, his lip splitting open but he snatches LEGION in a plum and begins driving his knees up into the smaller man's ribs! He releases the plum when satisfied, LEGION doubled over! He hooks both arms and lifts LEGION up before dropping them with a brain buster!!! Knox goes for the pin!
ONE!
TWO!
LEGION KICKS OUT! Knox wastes no time, getting to his feet and pulling Legion with him…HE GOES TO LOCK IN THE KATAHAJIME BUT LEGION IS STRUGGLING AGAINST IT! LEGION rolls through, breaking free and spinning back to a vertical base, nailing Knox with a hard kick to the guts. As expected, Knox doubles over and as LEGION grabs him, spitting a mouthful of BLOOD MIST, Knox ducks and sweeps LEGION's legs out from under him and grabs him – HOLY SHIT! Morbid Corvidity!! LEGION'S DOWN BUT TWO OF THE FACELESS DEVILS FROM THE FRONT ROW SPILL OVER THE BARRICADE! IT'S MCLEOD AND TRIGGS AND THEY ARE CUT OFF BY BERT WHO'S ONLY HAPPY TO INTERCEPT NOW THAT'S HE'S DEALT ENIGMA A LOW BLOW THAT'S DOWNED THE BIG MAN ON THE OUTSIDE! Knox finally drops for the pinfall, but LEGION kicks up immediately and a frustrated Knox pounds on the mat, swearing before staggering back up. He watches warily and this time LEGION's a bit slower to get up. Bert is trading blows on the outside with all three members of THE CHURCH and the crowd pops when AMBER RYAN and MAC BANE charge down the ramp, sending the Church members fleeing back over the barrier. Knox slips behind LEGION for a wrenching full nelson choke – NO WAY! LEGION reverses the position, wrapping arms around Knox's waist, popping their hips, and throwing him on his head with a backdrop driver. LEGION staggers up, leaning against the ropes, clearly in agony. The crowd erupts and LEGION turns around just in time to get flattened by Knox's charging crossbody and right into THE DOWNFALL! LEGION'S DOWN, UNMOVING AND KNOX MAKES THE COVER.
ONE!
TWO!
THREE!
WINNER (VIA PINFALL): MATT KNOX


CUT TO:
INT. RINGSIDE -- CONTINUOUS

The scene opens up at ringside, and the ever amazing 'Thundersmith' by Kobra & The Lotus hits the PA. IGNIS walks out, the self proclaimed "LUCHADORK" waving to the fans, a microphone in her free hand.

IGNIS

Hey guys! It's your neighbourhood friendly, merchandise-friendly LUCHADORK here! Just moments away is my huge elumperation chamber qualifying match against the BIG BAD JC, no not Jesus Christ, he is neither big nor bad! But like the OG JC, my JC better hope he can come back from the dead, 'cause he about to take a big ol' arse whoopin' from the LUCHADORK, I tell you WHAT!
The crowd cheers like a bunch of marks.

IGNIS

That's right! But don't feel bad, JC. Fact is, the Luchadork kinda likes you. You're marginally less generic than all the other big scaaaary doods around these parts. So I come to you with a peace offering. DR. JESTINE! THE MERCH PLEASE!!!
Sure enough, Iggle's sister, Dr. Jestine Leavenworth walks out, handing a rather large looking shirt to the LUCHADORK. Ignis holds it up in all its oversized glory.
IGNIS

HERE YOU SEE! The limited golden turbo edition LUCHADORK merchandise! And I have this one, custom made for you, JC! 4XL was my guess at your size, being a big beefy boi. And after you lose to the LUCHADORK tonight, you can show your appreciation for the woman who beat you by rocking this SNAAAAZZY little number! Or big number in this case! And prove to the WORLD that ONE kick to the head is a perfect finisher for a BONAFIDE LUCHADORK FAN! Now I know what you're thinking... wrestling fans of the Revolution... WHERE OH WHERE can I get one of these bad boys, preferably in a HUMAN SIZE?! Well, some of you are about to get super lucky! STEEEEEVEEEE!!!
Sure enough, Steve the Intern comes out, wheeling a t-shirt cannon. Ignis gives him a hug, before standing, ready to fire.
IGNIS

INCOMING!
She fires off a bunch of shirts into the crowd, before grinning.
IGNIS

Sorry for those who didn't luck out! But I'll be manning the merch tables later, selling these sexy shirts! And I'll sign 8x10s, take pictures (with no added charge) and all that jazz! I'll see you guys backstage later, but for now... THERE'S ABOUT TO BE A BIG BASTARD TAPPING OUT!!!
'Thundersmith' by Kobra & The Lotus hits the PA again, as Ignis transitions into her usual entrance!
CUT TO:
INT. THE SILVER STATE BALLROOM -- THE RING

ELIMINATION CHAMBER QUALIFIER
JC vs IGNIS
As soon as the bell rings, Ignis charges JC and begins to throw a series of stiff forearms into the bigger man's face. She's fired up, clearly ready to claim another opportunity at Luther Thunder and the UPRISING Championship. JC eats the damage, barely reacting even though Ignis gets him backed right up to the ropes. She goes to whip him, but JC widens his base, sets his feet and yanks her back and into a short-armed clothesline. Ignis is turned inside out and JC has a moment to shake off her assault before raising a boot and stomping it right into The Luchadork's solar plexus. He then reaches down, pulling her up by her blonde hair and whipping her into a corner. He follows her and nails her with a clothesline, before whipping her to the corner opposite. He charges in BUT IGNIS EVADES AND THE CROWD POPS!
JC rams his shoulder into the corner, and Ignis leaps upon his back! She begins to lay into the back of his head with stiff shots, before leaping up onto his shoulders and nailing JC with a frankensteiner! His head spikes into the mat and he instantly rolls out under the bottom rope, clutching the back of his surgically-repaired neck! Ignis pulls herself up and goes running at the ropes, looking like she's about to launch before she stops short when she sees JC looking legitimately hurt. She rolls out after JC and instantly kneels down with the ref, going to check on the competitor, setting the match aside with genuine concern….AND JC SITS UP AND NAILS HER BETWEEN THE EYES WITH A HEADBUTT!
Ignis falls back into the apron and JC is on her, driving his knee into the side of her head and squeezing it into the apron. Rana yells for JC to break it up and get back in the ring! JC does relinquish the hold, lifting Ignis up and pulling her into a release belly to belly suplex! He leaps upon her back then, locking in a camel clutch! Rana once again reprimands JC who relents, releasing the hold and sliding into the ring after unceremoniously rolling Ignis in first. He lifts Ignis up, into a fireman's carry...SOLITAIRE UNRAVELING!! He goes for the pin.
ONE!
TW—NO!
Ignis has her foot on the rope and Rana is quick to stop the count!
JC sits up on his knees, nodding. He takes a sharp inhale, his face etched in frustration at his own mistake being so close to the ropes. He lifts Ignis up! NO! IGNIS FIGHTS OUT! SHE IS NAILING JC WITH EVERYTHING SHE HAS! RIGHTS! LEFTS! KICKS! JC DOUBLES OVER!!! IGNIS GRABS HIS ARMS AND GOES FOR BURNING EMBERS….BUT JC STANDS STRAIGHT UP, LIFTING THE SMALLER IGNIS!! HE REVERSES IT INTO A VERTEBREAKER!!! JC RUNS INTO THE ROPES AS IGNIS GETS UP SHAKILY! HE CHARGES BACK...BIG BOOT OF DEATH!!! JC drags Ignis to the center of the ring, dropping down for the pin!!
ONE!
TWO!
THREE!
WINNER (VIA PINFALL): JC


_____________________________________________


CUT TO:
INT. LOCKER ROOMS -- CONTINUOUS

The poodle-haired Steve the Intern stands in the hallway outside of the door marked VIP MOSH, hand poised as though he was about to knock before someone hit him with a freeze ray. As the camera draws in closer, it's obvious why he hasn't as the sound of girlish laughter comes from inside the room. The muffled voice of Mosh says something, only to be answered with another laugh and Steve finally gets the courage to interrupt whatever's going on in there, banging on the door with his usual level of unchecked exuberance.
INTERN STEVE
Hey... uh... Mr. Mosh? MR. MOSH?! CAN YOU HEAR ME?! HELLOOOOO?!
The door opens a crack and Mosh looks out, clearly annoyed at the intrusion.

INTERN STEVE
...uh... hi? Your match is up next so kinda... uhm... we need you down at gorilla.
CHRIS MOSH
Whatever, kid. I'll get out there when I feel like it. I'm the VIP, remember? Now beat it.
He feints like he's going to lunge at the poor kid and when Steve flinches and backpedals, Mosh laughs before slamming the door in his face. In that split second though, before it closes... a woman with blonde hair can be seen, the back of her head reflected in the mirror.
CUT TO:
INT. THE SILVER STATE BALLROOM -- THE RING

MOSH'S "SPECIAL" CHALLENGE: HANDICAP MATCH
CHRIS MOSH vs DIAMOND CALDWELL & CRYSTAL ZDUNICH
Mosh reclines in the corner, back against the turnbuckle, looking bored as he waits for Crystal and Diamond to finish conferring on the apron – the moment Diamond steps through the ropes, making it clear she wants to try and take him on alone, Mosh laughs. Diamond sneers and extends a hand, beckoning for Mosh to make the first move. He makes a big show of deferring, as if he's suddenly learned what manners are and wants the lady to go first. She obliges and Mosh dodges her attack, grabbing her by the hair like he plans to yank her weave right off – she lashes out with a kick to the groin and an elbow to the face, firing in more shots to the midsection before a running front drop smashes him into the turnbuckles. He crumbles and she goes to drive a knee into his guts – OH NO! MOSH MOVES AT THE LAST SECOND AND SHE CRASHES INTO THE UNFORGIVING STEEL! Mosh grabs her by the hair and slams her down, foot on her neck to choke her against the ropes – WHOOPS! CRYSTAL PULLS HIM OFF HIS FEET AND LAYS INTO HIM ON THE OUTSIDE, GIVING DIAMOND TIME TO GET UP! PLANCHA OFF THE APRON AND ALL THREE ARE DOWN ON THE OUTSIDE! Mosh is up first and he rolls back into the ring, followed quickly by Crystal. They circle each other, sizing each other up, each looking for an opening, looking for a weakness. Lunging at the same moment, the two lock up, Mosh grabbing Crystal around the neck with a blatant choke before lifting her up and slamming her down. He grabs her and hauls her back up – MOSHPLEX AND A BRIDGE!
ONE!
TW—NO!
DIAMOND COMES IN AND ALMOST KICKS HIS HEAD CLEAN OFF WITH A SOCCER PUNT. MOSH ROLLS ASIDE, RIGHT OUT TO THE FLOOR AND DIAMOND SPRINGBOARDS OVER THE ROPES – ROLLING CUTTER ON THE FLOOR! She hauls him up and rolls him under the ropes only for Crystal to launch herself with a double knee drop off the top rope onto his immobile body. Diamond goes to get back into the ring but she's caught on something – there's an arm sticking out from under the ring – HOLY SHIT! SOMEONE'S CUFFED DIAMOND TO A LADDER BY HER ANKLE! SHE'S TRYING TO GET FREE AS SUMMER PAGE SLITHERS OUT FROM UNDER THE RING AND CLAPS HER HANDS, LOOKING LIKE SHE'S ONLY OUT THERE TO CHEER MOSH ON!
Crystal makes it to his feet as Mosh struggles to get up, still leaning against the ropes. Crystal charges in and nails a high crossbody – NO WAY! MOSH IS PLAYING POSSUM AND HE CATCHES HER, TURNING IT INTO A HUGE POWERSLAM! Crystal seems to have suffered more than she should have with that reversal. Something falls as he drops Crystal and he boots it quickly out of the ring before the referee notices the foreign object he nailed her with when she connected with that crossbody. Diamond has managed to drag the ladder out from under the ring but it's still tied to her ankle, making getting back into the ring and interfering a bit of an ordeal. Mosh stomps away on Crystal, adding insult to injury before hoisting her up – MOSH PIT IN THE MIDDLE OF THE RING! CRYSTAL ZDUNICH IS OUT OF IT AND DIAMOND IS TRYING SMASH THE RUNG OF THE LADDER THAT SHE'S SHACKLED TO, DESPERATE TO MAKE THE SAVE AS MOSH HOOKS BOTH LEGS, DROPPING FOR THE PINFALL!
ONE!
TWO!
THREE!
WINNER (VIA PINFALL): CHRIS MOSH

Summer Page gets into the ring, holding Mosh's hand up as his music erupts over the speakers. Both are laughing and then Mosh turns to the hard camera, gesturing around his waist to that phantom Silver State Championship, mouthing that he's coming for what's his. Summer screams, alerting Mosh and the pair bail out of the ring and hightail up the ramp as the newly-freed Diamond comes in, wielding a chair.

_____________________________________________


INT. LOCKER ROOMS -- CONTINUOUS

We open up to find the workhorse of UPRISING, "OLD SCHOOL COOL" DON TIRRI in the middle of his pre-match routines. He glances up and grins at the camera.
DON TIRRI

Well, hello there! Good of you to join. You know, usually these pre-match trash talk-sessions are me alone yapping away. But this time I got something special. I have a guest to interview!
Tirri glances to his side and we see a cardboard cutout that looks very much like Tirri's opponent of the night, Sativa Nevaeh. You can see a quick glimpse of Donny from behind the cutout before Tirri fishes a microphone from his jacket and speaks up, trying to stifle a laughter.

DON TIRRI

Indeed! My esteemed opponent, Sativa Nevaeh has decided to grace me with her presence for this segment. So, Sativa. I couldn't help but to notice your birthday was on 4/20. Did you start to smoke pot BECAUSE your birthday landed on that day or was it just a coincidence? And did you change your name to Sativa because pot was the most important thing in your personality?
Tirri puts the microphone in front of the cardboard cutout's face and we hear Donny speaking from behind it, doing an absolutely awful Sativa-impersonation.
"SATIVA"

It was all a co-inki-dink. I was given a joint on my birthday one year and it made me feel all funny and stuff. And Sativa is a funny name! Besides... it's not
ALL
my personality is!
Nodding along to the mockery like you'd think an interviewer would, Tirri pulls the mic back and speaks up himself.
DON TIRRI

Okay. I mean, I get it. Weed is legal in a lot of states nowadays so at least you don't need to hide it anymore. But do tell us, what makes up the great person that is Sativa Nevaeh?
Tirri pushes the microphone back to the cutout's face and after a few moments we hear Donny's impersonation again.
"SATIVA"
I've been a champion for 50,000 days! I am the best! I am the
Blood Countess
! What else do you need to know about me?
Looking at the camera, Don shrugs and takes the mic back.
DON TIRRI

Huh. But Sativa, last I checked the champions here are Luther, Bloonie and Oblivion. And Uprising hasn't even been in business for that many days. Are you sure that you're not embellishing just a bit? And to be honest, I'm not entirely sure naming yourself after the most prolific female mass murderer in history is exactly in good taste but hey, who am I to judge, right?
When Tirri puts the mic back to the cutout's face, we see a joint getting pushed through a hole on its face, or at least a rolled up paper that looks like a joint. A few puffs of smoke comes through it and then a lot of coughing that makes the cutout shake. Finally the impersonation continues.
"SATIVA"
Silly man! I am a champion elsewhere! I have so much gold collected I could as well call myself Sativa Fort Knox! Don't you see, Don? You should be prostrating yourself in front of me and bask in my greatness! After all, there is no chance in hell someone like Luther could be greater than I am! He's never held a belt for 50,000 days! He isn't
the
Blood Countess! He doesn't even smoke pot, despite being Dutch!
Tirri nods along and takes the mic back.
DON TIRRI
Uh-huh. Gotcha. You know. National stereotypes are not cool, Sativa. It's 2021 and Cancel Culture is running rampant everywhere these days. Someone might get mighty offended. I mean, Esme will get offended regardless, but I digress. So Sativa, do you have any last words to the adoring public before we end this interview?
The cardboard cutout leans forward, almost to a tipping point which causes Tirri to throw a glare at Donny who just shrugs.
"SATIVA"
Besides the obvious that I'm going to kick your butt in just a few short moments? After that, I'm going to go to SOLSTICE and kick everyone's butts and become even MORE of a champion than I already am! Because I am the greatest! Sativa is a winner and Luther is a loser! And you lost to Luther so you are a double loser! Neenerneenerneener!
Tirri rolls his eyes, mouthing "that wasn't in the script" to Donny, who's too busy laughing his ass off to see it.
DON TIRRI

Well then. With those words, that was Sativa Nevaeh, the greatest champ to ever champ!
Tirri walks a few steps away from the cutout so the camera focuses on him solely.
DON TIRRI

Here's the thing. I was tempted to just sit here and literally watch paint dry because it would've been less boring than to talk about you, Sativa. But then I figured I'd give you the attention you so crave and do something original while I'm at it. Because unlike you, I can come up with shit that isn't boring, predictable or done to death. I am not a walking, talking cliché. We're gonna go all out tonight again Sativa, and for all your flaws, including a lack of any meaningful personality, you
can
wrestle.
He shakes his head, as if that's the worst transgression of them all.
DON TIRRI
Your sole saving grace: you can fucking wrestle. But honestly? Even if I lose tonight… it doesn't matter in the long run. Whether I enter the chamber first or last.. doesn't make a difference to me. Whether I need to go through 1 man or 5 men to get that belt, I'll do just that. And you, Sativa? You're just another target. I would have been perfectly fine keeping it that way. You beat me once and I was ready to move on. But you just had to make it personal by getting involved in my business. Well. I hope you'll enjoy the ride. Because I'm not like the limp-dicks over at the other place. I'm not afraid to speak my mind. I'm not afraid to call you out on your bullshit and point out to the world exactly what you are. A conceited. Arrogant. Fucking. BITCH.
Tirri suddenly takes a few quick steps and big boots the head clean off the cardboard cutout, barely missing Donny in the process. Looking down at his handiwork, Tirri spits on the remains and as the view fades back to ringside, he storms out of the door.
CUT TO:
INT. THE SILVER STATE BALLROOM -- THE RING

AFFILIATE SPOTLIGHT MATCH: LEVEL UP WRESTLING
AMBER RYAN vs QUEEN MACHINE
As the bell rings, Queenie remains as unsettlingly jubilant as ever, even going as far as winking at Amber Ryan and blowing her a kiss. Amber Ryan pays her back with a surprisingly accepting smirk...she raises her hand and waves Queenie over with an inviting finger!! Queenie is only too happy to oblige, skipping over to the very welcoming Ryan...ONLY TO BE TAKEN DOWN WITH AN EXPLOSIVE CLOTHESLINE!
Queenie rolls out of the ring to collect herself, but Amber is in hot pursuit! She leap from the apron...HURRICANRA ON THE QUEEN MACHINE!! The fans pop for the Uprising talent as she stands over the clearly overwhelmed interloper! Amber nods to the applause, raising a hand before going to retrieve Queenie, only to eat a hard shot to the kidneys!! Queenie pops up and begins firing haymakers into Amber's face! She ducks a well scouted punch, and whips Amber into the ring steps! Amber crashes into them and careens over! Queenie isn't done though as she gives pursuit, leaps over the steps and nails Amber with a big double foot stomp!
Amber curls into herself in pain from the rapid assault on her ribs as Queenie postures for the crowd, curtsying. She then hauls Amber up, and snaps her back to the ground with a quick-as-light arm drag! She locks in an armbar as the ref admonishes her to get back in the ring, a recurring theme in his profession. Queenie, for her part, blows raspberries like a petulant child before releasing the arm bar and sliding Amber into the rope roughly. She rolls in after, and leaps up to nail a standing moonsault! BOOM! SHE HOOKS THE LEGS!
ONE!
TWO!
Amber Ryan kicks out! Queenie sits there pouting for a moment as Amber rolls away toward the ropes, using them to get up. Queenie stays on her, though, going for an armdrag but Amber hangs onto the ropes, and uses her other arm to yank Queenie back into a brutal headbutt that busts her open above her eyebrow! Crimson spills out, mixing with her facepaint as Queenie stumbles a few steps back, when suddenly Amber explodes forth with a spear!! She then begins to rain some ground and pound onto Queenie's bloodied face as the latter does her damndest to cover up! Amber Ryan has lost it...SHE YANKS QUEENIE TO HER FEET – HOLY SHIT! ORIGINAL SIN! AMBER KEEPS THE ARMS TIED UP AND FORCES QUEENIE TO HER FEET AND RIGHT INTO ANOTHER ORIGINAL SIN!! AMBER PINS WITHOUT HOOKING THE LEGS!
ONE!
TWO!
THREE!
WINNER (VIA PINFALL): AMBER RYAN


CUT TO:
INT. BACKSTAGE -- CONTINUOUS

We open up backstage to see Sativa Nevaeh pacing back and forth.
SATIVA NEVAEH
You know, I'm a pretty good judge of character. Most times, after a few conversations or interactions I can pretty much tell if I'm going to like, tolerate, or dislike someone. When I first came to UPRISING I interacted with some of the roster. Got to get a good impression of the people I didn't know and reaffirmation of people I did but hadn't seen in a while. I thought Donny boy would have been one of the cool ones. Someone I could toss some jokes and light banter around with. A playful rivialy, if you will. But then, things changed.
Sativa pauses and shrugs slightly.
SATIVA NEVAEH
I didn't have him pegged as the borderline misogynist type. Like, it's okay for a woman to have confidence in her talent and abilities. But just some. Can't let us wamens get too big of a head, right? Our place, after all, is in the kitchen ain't it? I wonder how long before Donny boy asks me, or any other confidence female on the roster, to make him a sandwich. Unironically, that is. I just wonder where the line is for him. 'Cause, I see him give that proverbial pat on the back to a lot of female competitors. But as soon as they get a little confident he's there to tear into them. Is it their confidence level? Or is it their actual ability to do things you never could?
A smirk crosses Sativa's face.
SATIVA NEVAEH
Cause, Donny and I were chill. That is until I brought up my multiple, LENGTHY, World title reigns. Then all of a sudden I'm some arrogant bitch that needs to have her face kicked in at every opportunity by literally everyone ever. Like, bro, it's okay if you're not that good. Not everyone can be. It's okay that you couldn't get the job done against Luther, let alone bringing up your failures in the past. So, you'll never hold a top tier championship. It takes all levels, man. How's that saying go again?
Sativa puts a finger to her lip thinking for a moment.
SATIVA NEVAEH
That's right. If everyone is great, no one is. You have a place in everything. It's people like you that helps showcase and remind everyone how great the upper echelon of us truly are. There is nothing wrong with being mediocre. Really, there isn't. It helps pay the bills, might even let you live pretty comfortably. Not like me, who wants for nothing. Because that is what greatness brings. My name will go down in history were I to retire tonight. My accomplishments would net me a place in the halls of fame. But I ain't done yet. There are still so many things left for me to accomplish. More records to set. More titles to win. You might get brought up occasionally when random, bar trivia about me comes up. Which, hey, that's better than most can say. But while that's your lot for history. I will be talked about when the term "GOAT" is thrown around. I will be remembered long after you. Long after anyone wrestling today dies. My name and legacy will last throughout time.
Sativa smirks again and chuckles slightly.
SATIVA NEVAEH
You see, this match is super important to you. Being last released in the chamber is an advantage you're gonna NEED. For me? It's just something that will make my night easier. Doesn't matter if I'm first, last, or somewhere in the middle. I'm adding another top title to my list at SOLSTICE. So go ahead, fight your ass off and try to gain your necessary advantage. If you do, great! You might actually stand a chance. If you don't, well, maybe you will be eliminated before I'm out and into the match. Doesn't change the fact that I am going to be UPRISING Champion. So, try and do something smart, hedge your bet and take the easy way out. Don't fight and struggle. You'll just lose tired.
Sativa chuckles and shakes her head. She then turns and walks out of frame as the view shifts to an advertisement for WrestleWorld's upcoming ARCADIA 3-night event!

_____________________________________________
CUT TO:
INT. ELDORADO CASINO -- INTERVIEW AREA

The camera finds the smiling and ever-bubbly GRETCHEN DEVEREAUX sitting on the leather couch underneath the UPRISING logo.
GRETCHEN DEVEREAUX
Ladies and gentlemen...joining me right now for this very
special
'special interview segment'...The Jukebox Hero, Griffin Hawkins!
The camera pulls out slightly to reveal the latest blockbuster superstar signing in GRIFFIN HAWKINS, who seems to be smiling.
GRIFFIN HAWKINS
Good to be here!
GRETCHEN DEVEREAUX
I've got to tell you, Griffin, when it was announced that you'd joined UPRISING... I was over the moon. I immediately called up Mr. Jackson and asked if we could schedule some airtime for this introduction and I couldn't believe the amount of retweets and positive feedback we got from the fans on the heels of the announcement! There's no doubt you are one of the most exciting athletes in the sport today. What brings you to UPRISING?
GRIFFIN HAWKINS
Simple, Gretchen...competition. Truth being, I've accomplished everything I have set out to do since the beginning of my career. Everything people told me I can't do...I went out and did it. Many have said, 'oh...you're just a gimmick', 'you're only using wrestling to further your music career' or whatever. Each time they told me I'd never make it...I went and I shoved it in their face. My accolades are proof that they were wrong about me. So why am I here? Because I don't feel like resting on my laurels. I still feel like going in there and proving that I still got it.
GRETCHEN DEVEREAUX
What are you looking to accomplish here in UPRISING?
GRIFFIN HAWKINS
Well, like everyone's goal around here....I want to be the UPRISING Champion. But I'm not gonna be one of those entitled jackasses who think just because they were hot shit elsewhere that management should give them whatever they want without earning it. It's gonna be a long road...but I'll get there. I'm not here to take anyone's spot or run someone out of the company just to solidify my spot at the top...I'm here to...
The mocking sound of laughter cuts him off and both heads turn as CHRIS MOSH walks into the shot, back in street clothes and fresh from the showers. He makes a point of looking down at Griffin. There's an awkward pause before Hawkins breaks the silence.
GRIFFIN HAWKINS
...hey uh..if you want my autograph, junior, you're gonna have to wait until after this interview is over.
Mosh's expression doesn't change as he glares down at Griffin.
CHRIS MOSH
I'm not here for an autograph; I'm here to give you a warning. You may be new around here...but you need to understand what eventually everyone learns to accept...and that is that I am better than you.
Griffin looks to Gretchen.
GRIFFIN HAWKINS
...can you believe this guy?
He looks back to Mosh and slowly stands up.
GRIFFIN HAWKINS
Look, man...I don't know what your problem is, but I'm just here to be interviewed, not get into a fight.
CHRIS MOSH
I'm not here to fight you either. I'm just here to introduce myself: I am Chris Mosh...
the
next Silver State Champion. You may not know me...but I know who you are, and I am telling you right now to stay out of my way. Do you really think I'm just gonna stand around all day and watch old man Jackson kiss your ass? Not happening. You may got the fans and the simple-minded idiots of this company fooled, but not me. I see right through you.
He looks Hawkins up and down, that caustic smirk on his lips as he does.
CHRIS MOSH
You're nothing more than a washed-up wannabe rock star thinking you can just waltz in here and take my spot. Do yourself a favor...and stay the hell out of my way.
Griffin tilts his head a little, stepping closer to Mosh who's barely able to contain his anger.
GRIFFIN HAWKINS
...why don't you try and put me out of your way right now?
Mosh's look of anger warps into a sly smirk as he chuckles a little.
CHRIS MOSH
As much as I would love to beat your ass right here and end your UPRISING career before it starts...I've got a celebration to get to. Maybe you should go back and watch that match. See how a real winner gets things done around here. If you're smart, Griff... you'll heed my warning and stay out of my business. If not, guess I'll see ya real soon.
He gives a smug grin before turning away from him and walking out. Gretchen smiles sheepishly, mouthing the words "sorry about that" before the view cuts back to ringside.
CUT TO:
INT. THE SILVER STATE BALLROOM -- THE RING

FALLS COUNT ANYWHERE, WINNER GETS TO ENTER THE CHAMBER LAST
DON TIRRI vs SATIVA NEVAEH
The pair dive into the tie up straight off the bell, but Tirri hits Sativa with a kick to the gut before the tie up connects then throws her into the corner by her hair. It's clear he's not playing around as he starts driving his shoulder into her midsection over and over, only stopping when Ref Stef intervenes and warns him to back off – that's a mistake as Sativa dives at him like a hellcat enraged and she spears him right off his feet. They roll around, right out to the floor and then Tirri's up first, flinging her at the barrier. He charges in and misses as Sativa drops to take him out at the knees, following with a kick to the face! SHE GETS UP ON THE BARRIER THE SECOND HE DROPS AND SHE LAUNCHES WITH THE PHOENIX SPLASH RIGHT THERE ON THE FLOOR, HOOKING THE LEGS AS SHE ROLLS THROUGH THE IMPACT!
ONE!
TWO!
TH—NO!
TIRRI GETS THE SHOULDER UP AND THE MOMENT SATIVA LETS GO, HE SPITS BLOOD IN HER FACE! They lock up again and Tirri throws her back-first into the apron, He comes in for a splash but she scuttles back under the rope and into the ring to avoid it. Tirri grabs her by the ankle to pull her back out and Sativa hooks the bottom rope. As if he expected that, Tirri hops up and knees her in the face and a moment later he's choking her against the bottom rope, earning another warning! The crowd's booing relentlessly as Stef tries again to get control of the match that's looking like it's about to get out of hand any second now. Sativa feints a back elbow and when Tirri dodges, back kicks him right in the groin. He staggers back from the impact and she takes him down with an impressive springboard hurricanrana! She scales the ropes, looking for a moonsault but Tirri's up too quick so she dives and takes him down with a springboard DDT and right into a sleeper hold! They're too close to the ropes and Tirri gets hold, forcing the break but Sativa hangs on until Stef counts her warning. The moment she lets go and Tirri sits up, Sativa clocks him in the back of the head and goes right back to that sleeper after dragging him back out of arm's reach. Tirri gets up to his knees and then his feet, Sativa still latched on and trying her best to choke him out – HOLY SHIT REVERSAL INTO A DOUBLE KNEE BACKBREAKER AND TIRRI DROPS FOR THE COVER!
ONE!
TWO!
THR—NO! SATIVA KICKS OUT!
Tirri can't believe it and when they hit their feet, the frustration is evident on his face. Sativa charges in – NERF THIS – NO! REVERSAL! Tirri catches the leg and slings her up on his shoulders for a fireman's carry slam! He drops a knee but Sativa rolls aside and kips up to kick Tirri in the temple. He slumps over, dazed and Sativa nails him in the face with a springboard knee! SHE SCALES THE ROPES, LOOKING FOR THE SONIC SCREWDRIVER BUT CRASHES DOWN RIGHT INTO TIRRI'S RAISED BOOT! THEY'RE BOTH DOWN, BOTH IN AGONY BUT TIRRI FORCES HIMSELF UP – DADDY'S CHOKEOUT AND SATIVA'S NOT ANSWERING THE REFEREE'S CHECK! She's out like a light and Don Tirri will be the last man to enter the Elimination Chamber!
WINNER (VIA SUBMISSION): DON TIRRI



CUT TO:
EXT. SOMEWHERE IN LAS VEGAS

The Silver State Champion SAMANTHA TOLSON sits on the ledge of her pool in Las Vegas, wearing a black one piece swimsuit. Her legs dangle in the water as she kicks them slowly back and forth, ripples forming around them.

SAMANTHA TOLSON

Champion versus Champion. Myself, the Silver State Champion, against Luther Thunder, the Uprising Champion. It's a huge match, even with neither of our titles on the line. This match could well shape the direction of Uprising for the next few months, if not longer.
Those facts certainly are not lost on me, and I doubt they're lost on Luther either.
Samantha watches the water as her legs make it move, rippling almost over the entire surface of her pool.

SAMANTHA TOLSON

Much like the water in my pool, what Luther and I do could affect the paths of nearly everyone. The sad thing is, I don't think this match will be allowed to come to a hard-fought and honest conclusion. No, of course not. Why? Because the Very Impudent Pissant, the Man-Baby, Mister Bitchy Pants himself, the so-called 'VIP of UPRISING' Chris Mosh, is likely to try and influence the outcome. Someone who told the world that the Silver State Championship was already practically around his waist has since become a sniveling coward, a petulant whiner who would rather forward a false narrative about how he was screwed out of the title than earn another shot at it. Granted, I'm recording this beforehand and it's likely to air after his match... so if I can make a prediction and wax clairvoyant for a moment? He'll find a way to keep his job. It won't be clean. If he manages to pull that off, it'll only fuel his delusions even further.
Samantha chuckles softly, legs still slowly churning.
SAMANTHA TOLSON

The best part of all of it is that he actually believes I am somehow at fault. Like there is some vast conspiracy to keep him from the championship with me at its center. I've known Jackson longer than I've been a professional wrestler and I can assure you that the man doesn't play favorites. There's no collusion here.
I'll say it over and over until he gets it, but only Chris Mosh screwed Chris Mosh. Not me, not Jax, not Marou or Kross. He shot himself in his own foot with his own gun. A Barney Fife move.
Samantha gets more somber and serious in her tone.
SAMANTHA TOLSON

Mess with this match, Mosh, and you won't have to worry about the Silver State Championship any longer. But you will need to worry about career longevity.
Because if you stick your nose where it doesn't belong Saturday night?
I'll make it a goal to end you. Permanently.

There's steel-laced venom in her tone.
SAMANTHA TOLSON

You're already deep in the weeds with me, Crybaby. Don't be stupid and make things harder on yourself than they already will be.
Now, as far as you're concerned Luther…
Samantha's tone returns to a normal, friendly timbre.

SAMANTHA TOLSON

...this is a matchup I've been looking forward to for a while now. We've run in a couple of the same circles recently but have never locked horns in the ring. Like the water in my pool here, testing myself against someone like you will be refreshing. I know you're a man of few words, Luther. I know you prefer actions to bickering back and forth so I'll be brief.
The only thing I can say is that you'll get everything I've got.

She smiles and lowers her sunglasses.

SAMANTHA TOLSON

See you in Reno.
CUT TO:
INT. THE SILVER STATE BALLROOM -- THE RING

CHAMPION VS CHAMPION (NON TITLE)
LUTHER THUNDER vs SAMANTHA TOLSON
Samantha looks pumped and ready as she comes at Luther with a few strikes that he easily bats aside – she's clearly feeling him out and this time she telegraphs a grapple and as Luther dodges, she lashes out with a kick to the side of the knee that staggers him enough so she can take him down with a German suplex! Thunder's quick to his feet, and before Samantha can mount further offense, lashes out with a foot, catching Samantha in the stomach. Thunder moves in, connecting with a knee strike that snaps Samantha's head back before he's scooped her up into a torture rack. He presses her and she punches the back of his head before escaping down his back and she shoves him at the ropes. She drops him with a handspring back elbow off the rebound but he's back up in an instant, showing off the stamina that's carried him thus far in the company. Driving in strikes and kicks, Samantha pushes Thunder back into the corner. Ref Stef asks for a clean break, and for a brief moment we might have gotten one. However, Thunder is quick to go for a punch to the throat as he ducks under a lariat and there's a quick double-leg takedown into the corner – HOLY SHIT! HE'S CHOKING SAM TOLSON ON THE BOTTOM ROPE! Ref Stef gets in and gives him a warning and Luther backs off with a big show of feigned innocence, but not before kneeing the Silver State Champion in the back of the head.
Tolson is back up, looking a little dazed but undaunted as she dodges a palm strike and traps Thunder into an armbar. Thunder sweeps in, grabbing Samantha's tights and hurling her into the corner. He charges in, and Samantha gets crushed against the corner before she can avoid the impact. Luther hoists her up – FALL FROM GRACE (vertical suplex) WITH INSANE HANG TIME! He drops for the cover!
ONE!
TWO!
TH—NO!
TOLSON KICKS OUT AND STAGGERS BACK UP TO HER FEET BUT THE CHEERING CROWD QUICKLY TURNS TO BOOING AS CHRIS MOSH DIVES UNDER THE ROPES. HE'S GOT THE SILVER STATE CHAMPIONSHIP OVER HIS SHOULDER AND HE SMASHES THAT RIGHT INTO SAMANTHA TOLSON'S FACE WITH A SHOULDER BLOCK! HE TURNS AROUND, LAUGHING AND STOPS DEAD WHEN HE COLLIDES WITH THE PATENTED THUNDERSTRUCK KICK! MOSH IS DOWN! TOLSON IS DOWN! Ref Stef takes a look at the carnage and waves for the bell, calling the match off on account of the interference.
WINNER: NO CONTEST

Luther Thunder stands tall in the middle of the ring, staring daggers down at the fallen Chris Mosh, almost as if daring him to get up and try to ruin the match further. Samantha Tolson sits up slowly, cradling her face in her hands. The last view is of the fallen Silver State Championship, sitting at the feet of Luther Thunder before he slowly bends down and picks it up. He stares at it for a few seconds too long before respectfully handing it over to its rightful owner.


_____________________________________________
© UPRISING 2021
____________________________________________
QUICKIE RESULTS:
THE AVENGER vs
AZURINE VEBBINS
JACK OWYNS
vs TYSON DEUCE
DAUGHTERS OF DARKNESS
vs BLACK CRUSADE WORLDWIDE
HAYAHIKO vs
SUPREME MACHINE
CHURCH OF THE 7TH CIRCLE
vs TRINACRIA
MAC BANE
vs REGAN VOORHEES
GASTON GILLET vs
MICHAEL MAROU
JACK OWYNS
CHRIS MOSH
vs DIAMOND CALDWELL & CRYSTAL ZDUNICH
AMBER RYAN
vs QUEEN MACHINE
DON TIRRI
vs SATIVA NEVAEH
LUTHER THUNDER vs SAMANTHA TOLSON (NO CONTEST)